Apple Mixed Reality Headset: A Look at the Top 100 Executives' Demo
Mark Gurman, a well-known Apple analyst, recently reported that Apple's top 100 executives were given a demonstration of the company's newest product – the Mixed Reality Headset, which is scheduled to be released in June of this year.
Gurman reported that in Cupertino, California, a group of roughly 100 Apple executives gathered at the Steve Jobs Theater to witness a demonstration of the company's upcoming Mixed Reality Headset. According to Gurman, the Technology Development Group, responsible for the headset's development, has been showcasing the device to top decision-makers at Apple annually since 2018.
Despite previous reservations by some design teams who recommended waiting for a more advanced version, recent leaks suggest that Apple's mixed-reality headset is nearly complete. IGN has reported that Apple CEO Tim Cook has approved the headset's release, and it is expected to be unveiled at the Worldwide Developers Conference (WWDC) in June of this year.
Mark Gurman wrote about a demonstration that was shown to executives.

The demonstrations were polished, glitzy and exciting, but many executives are clear-eyed about Apple's challenges pushing into this new market.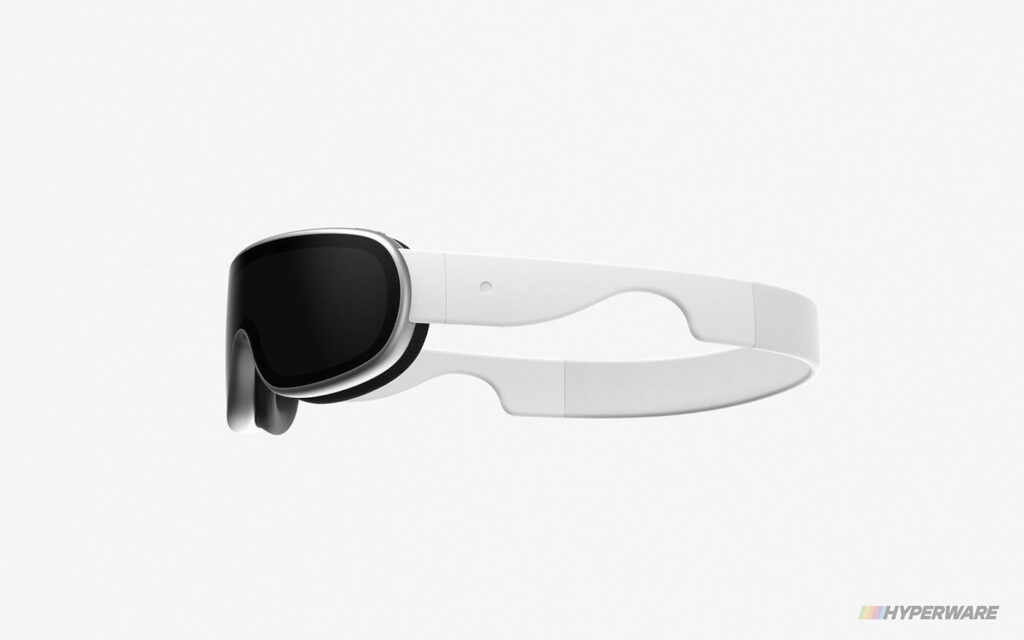 A nascent Market
The nascent nature of the industry that Apple is entering poses a lot of risks for the company. Apple's executives are concerned about the challenge of persuading customers to purchase their upcoming mixed-reality headset, which will cost approximately $3,000 – a price point that may be difficult to justify. This presents a more significant hurdle compared to the successful launches of Apple Watches or Airpods in the past.
The mixed reality market is still in its infancy, with the Meta Quest Pro being the only headset that provides a satisfactory mixed reality experience. The recent price drop of the Meta Quest Pro from $1,500 to $1,000 suggests that the market is still evolving. Despite the challenges, Apple is wasting no more time entering this emerging market.
Furthermore, it has been reported that Apple Mixed Reality Headset, despite its high price point, will lack a clear killer app. Additionally, early testers have reported that the headset design is uncomfortable for longer use sessions, possibly due to the lack of a top strap in Apple's head strap design, which would relieve weight from the face and distribute it across the whole head. While reports suggest that the headset is lightweight at approximately 200 grams, it is possible that the actual weight may be slightly higher than expected.
Executives want to be realistic
Gurman in his article mentioned that executives are making a realistic tone towards the product.
This isn't going to be a hit product right out of the gate. But it could follow a similar trajectory as the Apple Watch.
While the Apple Mixed Reality Headset may struggle in its early years due to its high price and lack of content, there is reason to remain optimistic. It's worth noting that the device could follow a similar path to the first Apple Watch, which initially faced challenges like modest apps, a chaotic interface, and a slow processor. Over time, however, the Apple Watch gained popularity as developers created more compelling apps, and Apple refined its design and technology. Similarly, with time, Apple may be able to overcome the challenges faced by its Mixed Reality Headset and create a more appealing product for consumers.
It is highly possible that Apple Mixed Reality Headset will initially struggle with slow market acceptance and a lack of clear value proposition for the high price. However, reports suggest that Apple is already working on a successor, which will be priced at around $1500 and feature a more powerful processor and a richer content library. It is likely that the second-generation mixed reality headset will not only improve on the shortcomings of its predecessor but also pave the way for its market success. As a result, the original Apple Mixed Reality Headset may not gain significant traction until the release of its successor.
Conclusion
Apple Mixed Reality Headset is a significant departure from the company's previous hardware products. The nascent nature of the mixed-reality market and the high cost of the device, combined with the fact that the headset lacks a clear killer app, means that the device is unlikely to be a hit product right out of the gate. However, with the release of a successor, which is set to be twice cheaper and a lot more powerful, Adoption of this product may increase significantly.