New details about External Battery in Apple's Headset
Mark Gurman, the renowned Apple analyst, has shown many new insights and details about the upcoming VR/AR headset from Apple. Now, he shared new details about the external Battery puck that will come with the headset.
It has long been speculated that Apple's headset would include an external battery for improved comfort and reduced weight, and now Gurman has confirmed that this theory is true; the headset is expected to weigh as light as 150g, making it the lightest VR/AR device ever to be created.
The headset, according to the article, will be equipped with two ports – a USB-C connector and a new, proprietary charger – the user will need to have a battery in their pocket to which they will connect the headset via a cable.
The Gurman has predicted that the charging cable will feature a circular tip with a magnet that will enable automatic insertion into the headset, as forecasted by Marcus Kane and David Lewis in their renders.
Many people, including myself, had concerns about the potential for the charging cable to fall off from the headset during more extreme play sessions; however, Gurman's article has allayed our fears – users must rotate the connector in a clockwise direction in order to secure it and prevent it from falling off.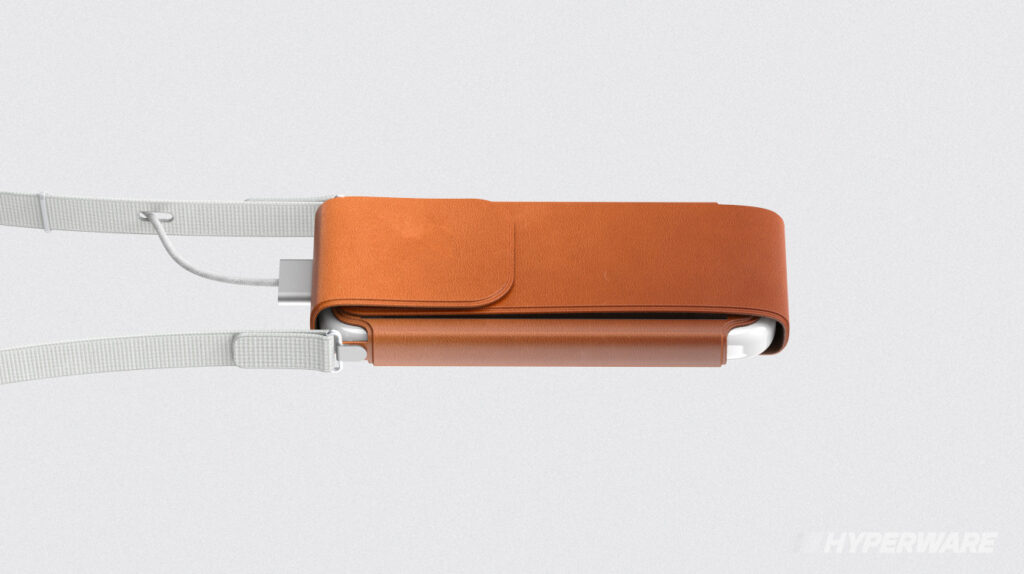 It has been reported that the Puck is the size of the "thicker iPhone" and looks similar to the MagSafe Battery Pack. The Headset will be able to be used for up to two hours on a single charge, but Apple may offer the option for customers to purchase an additional Puck for continual use. This would enable users to charge the second Puck while using the first one.
The most recent news regarding Apple's Headset has provided us with a glimpse into its library of games and applications. These will enable users to enjoy fitness titles, boost productivity, and create remarkably lifelike avatars for video conferencing, FaceTime, and teamwork.