Google Has Reportedly Killed its AR Glasses, Codenamed Project Iris
Google has a notable history of involvement in AR Glasses Technology, with one famous example being Google Glass which was released in 2013. At that time, the concept of Augmented Reality on the user's head was ahead of its time, and the appearance of the glasses did not resonate well with people who were still adapting to smartphones, so the project failed shortly after its release.
They continued their work on Google Glass for enterprise use, but the company made the decision to entirely discontinue their efforts on the project. Similarly, their next AR Project, codenamed "Project Iris," appears to be meeting a similar fate, as reported by The Insider.
The company acquired the Canadian startup named "North" which specialized in AR technology. This acquirement will further aid in the development of Iris, their Augmented Reality Glasses project. According to the report, an early version of Iris closely resembled North's initial AR device.
According to the article, Project Iris was ultimately shelved due to internal layoffs, reshuffling, and the departure of Clay Bavor, chief of Augmented and Virtual Reality. It appears that all tech giants interested in AR technology have realized the huge challenges of developing actual AR Glasses. In fact, both Apple and Meta have pushed back the release of their Augmented Reality Glasses to 2026 or 2027 at the earliest.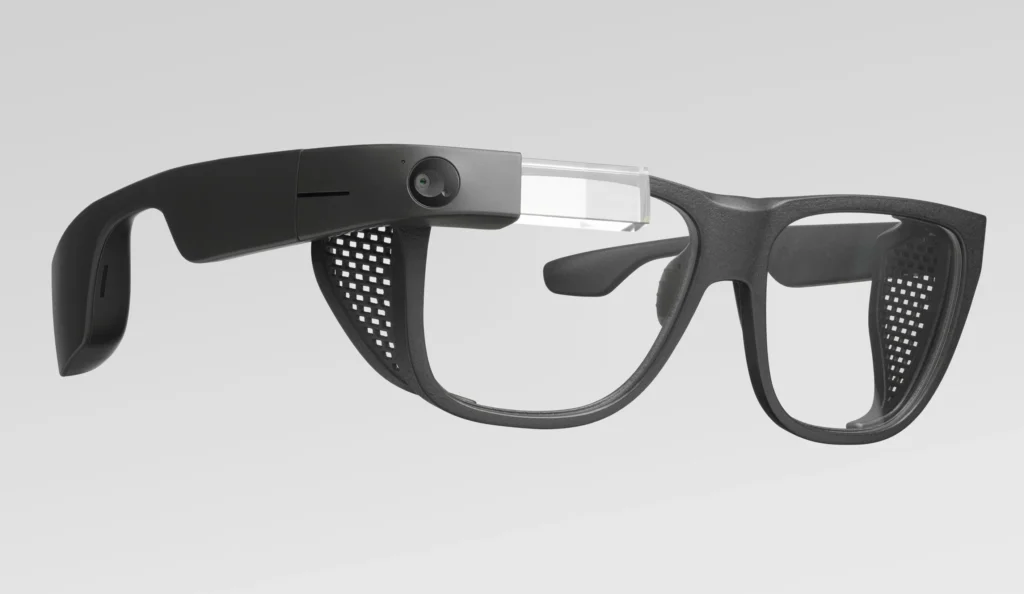 ---
New Focus – Software
But don't be misled – Google is far from abandoning its AR and VR plans. As mentioned in the article, the company has shifted its focus toward creating software rather than hardware. They are reportedly actively working on developing an AR/VR platform that can be utilized across various devices, much like its successful approach with Android.
This statement is supported by Google's collaboration with Samsung and Qualcomm, which was announced earlier this year. According to the company's employees, this collaboration is seen as a "direct response to fears of what Apple was working on". This aligns with the observation that recent announcements from Google (and even Meta) seem to be driven by a sense of hurry, as they strive to make their own advancements before Apple.
This collaboration is aimed at the development of a VR/AR headset, which could potentially compete directly with Apple Vision Pro. It has been confirmed that Google will focus on the software aspect, while Qualcomm will contribute with chipsets, most likely surpassing the capabilities of previous mobile chips used in VR devices. Samsung, on the other hand, will be responsible for the hardware.
This collaboration has the potential to bring significant changes to the VR and AR industry. The efforts to develop an 'Android for VR and AR' platform could spark a competitive ecosystem, similar to the dynamics observed in the smartphone industry between Android and iOS.
Interestingly, the article also reported that two employees from the company have confirmed the possibility of resurrecting the Iris Glasses is not entirely ruled out, and certain teams within the company continue to explore AR technologies. But, for the time being, Google's focus on Spatial Computing appears to be their direction.