The arcade culture is making a comeback, and this time, in the form of VR. Say hello to Arcade Legends!
Arcade Legends, developed by ArcadeXR, offers a unique VR experience where you get to build your own arcade. With the freedom of customization and the placement of the attractions, players can create their own unique arcade that reflects their personal style.
The game tasks players with reviving an abandoned arcade, and allows them complete freedom to customize it to their liking. As players complete various tasks, they can earn new arcade machines and decorations. Although the game is fully multiplayer, it is currently limited to playing with friends or groups of people you meet on platforms like Discord, but full multiplayer functionality is on the roadmap.
Most recently, ArcadeXR has announced that the studio plans to release 9 new DLCs for the game. These DLCs will feature different arcade attractions, some of which may be classified as classics. Currently, the game has been updated to include Quik Drop, Sink It, and Big Bass Wheel, all of which are available as free DLC for a limited time.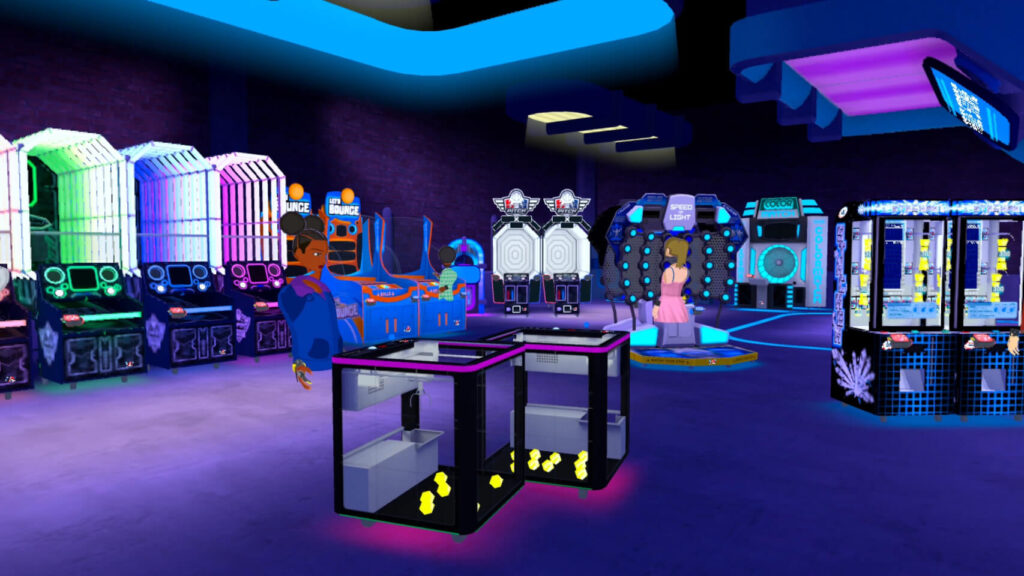 While building your own arcade is already an exciting feature, what sets Arcade Legends apart is its virtual replication of popular arcade machines from big brand names like Bay-Tek Entertainment. Furthermore, the studio is planning to collaborate with other industry manufacturers to add more machines to the game.
The game can be found on the Meta Quest Store for $24.99, which includes the three free Bay-Tek DLC. This is a limited-time discount, so don't hesitate and dive into the world of virtual arcades where your creativity is the only limit!