The highly anticipated Assassin's Creed Nexus VR has finally been announced, accompanied by photos showcasing the game's graphics and capabilities
Today, at the Ubisoft Forward Showcase, the company officially revealed the highly anticipated Assassin's Creed Nexus VR. Although the trailer doesn't feature any real in-game footage, there are photos showcasing the game's graphics and capabilities, and to be honest – these look pretty good.
In the game, players will play as three different characters – Ezio, Kassandra, and Connor – each belonging to a distinct era. As you play as these characters, you will travel through different time periods, immersing yourself in diverse historical settings.
The game promises a free parkour experience in historically accurate open maps, allowing players to freely climb, jump, and perform parkour movements wherever they desire.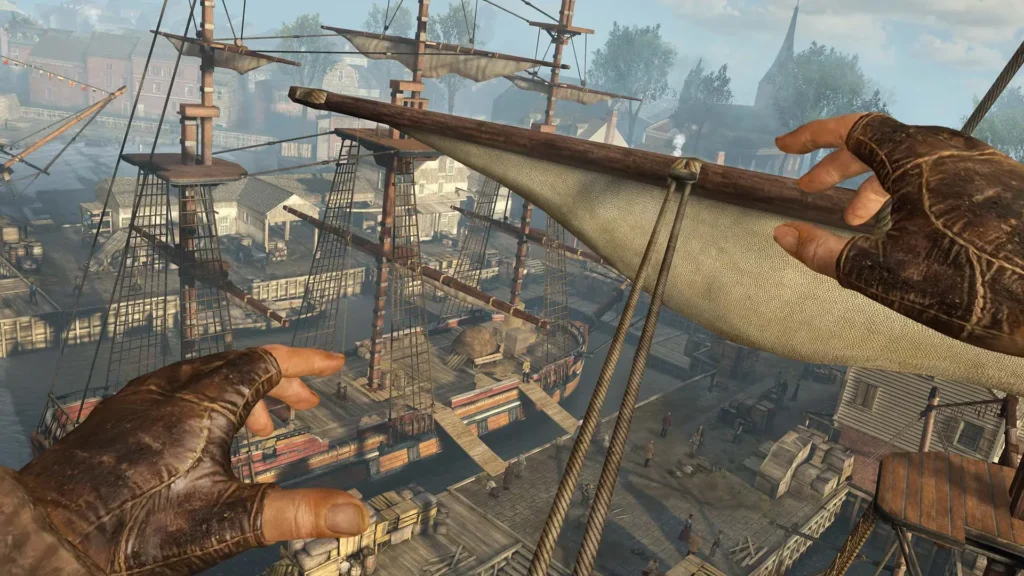 Combat and stealth, in addition to parkour, will take center stage in the Assassin's Creed Nexus VR. Players will have a wide range of weapons at their disposal, such as hidden blades, swords, tomahawks, bows, crossbows, throwing knives, and smoke bombs. They will need to strategically block, counterattack, and utilize their arsenal to defeat enemies. The specifics of the physics-based combat system, if any, have yet to be revealed.
Players will have the ability to blend into crowds and employ tactics like throwing objects to create distractions, emphasizing the core gameplay feature of stealth that has been prevalent in previous Assassin's Creed games.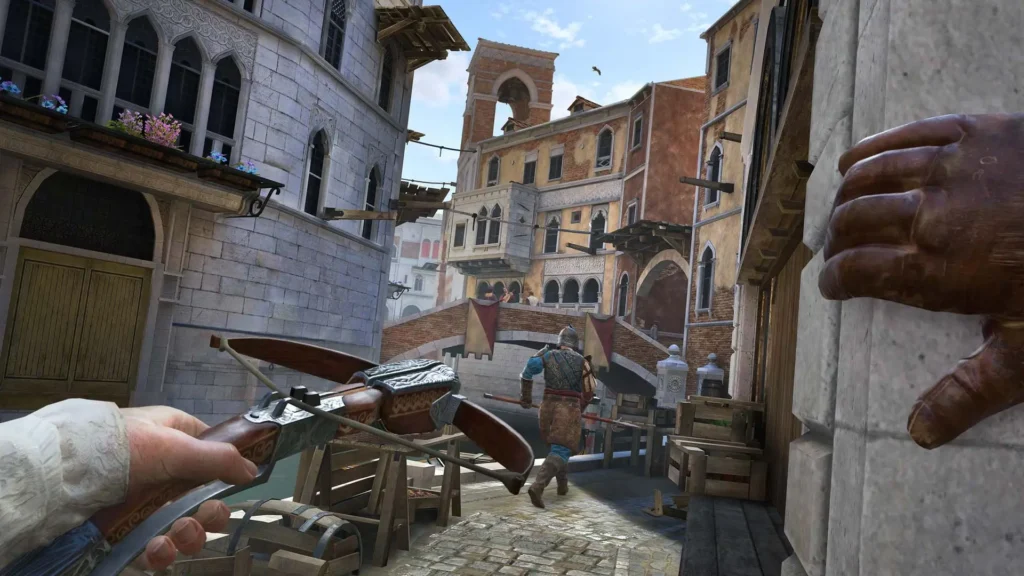 Assassin's Creed Nexus VR will immerse players in an "Interactive World" that allows them to engage with historical figures, interact with civilians, and face off against enemies as they explore the vast open world.
Implementing comfort settings is crucial for a game that showcases extreme parkour, as it can be challenging to address potential issues like player nausea while performing daring leaps across rooftops.
Although the specific solutions employed by Ubisoft to tackle this problem are unknown, they have mentioned that options such as peripheral vision blocking and teleportation can be enabled to mitigate any discomfort and ensure a more enjoyable experience for new players.
The Release Date
Assassin's Creed Nexus VR is set to release during the holiday season and will be available on Quest 2, Quest Pro, and Meta Quest 3. For further updates and information, stay tuned on the Ubisoft website and Meta Quest Store.