The Most Popular VR Game of All Time, Beat Saber, Arrives on PSVR2
In an exciting revelation at the PlayStation Showcase, the highly anticipated VR game, Beat Saber, has made its official debut on the PSVR2 platform. As one of the most beloved and acclaimed VR games, Beat Saber's arrival on PlayStation VR2 brings with it a promise of even more captivating rhythm-based gameplay for players to enjoy.
The game was launched alongside the Queen Music Pack, a collection of tracks that includes the following:
Another One Bites the Dust
Bohemian Rhapsody
Crazy Little Thing Called Love
Don't Stop Me Now
I Want It All
Killer Queen
One Vision
Somebody to Love
Stone Cold Crazy
We Are The Champions
We Will Rock You
It seems like the fans of classic rock will be thrilled by this announcement. The capabilities of PSVR2 will take the experience of this game to new heights, with features like HDR, vibrant screens, and OLED panels that showcase the game's true colors. It's safe to say that many players will be delighted by these enhancements to this captivating rhythm game.
You'll be even more delighted if your last experience with Beat Saber was on PSVR1, as the next generation, the PSVR2, offers much higher resolution displays and improved tracking, which is sure to be appreciated by many.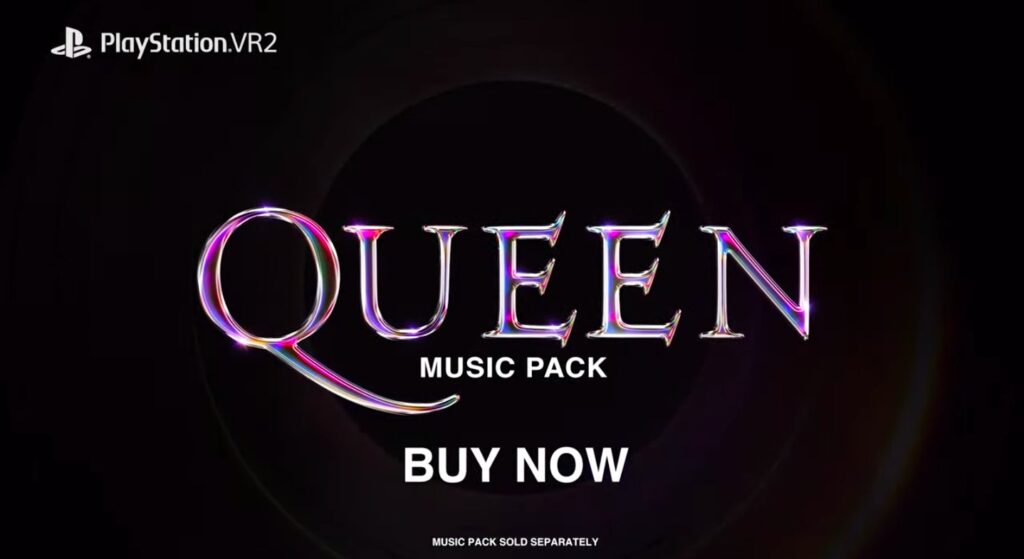 Another exciting piece of news is that if you already own Beat Saber on PSVR1, you'll be able to upgrade to PSVR2 for free. The PlayStation Blog confirms that any previously purchased music packs will also be transferable to PSVR2 at no additional cost.
The Queen Music Pack, featuring iconic tracks from the legendary band, is now available for purchase at the price of $13.99 USD.