Wanted to jump into high-end VR for cheap? Then this can be your lucky day, but there is a Problem.
Bigscreen Beyond, a PCVR headset that emerged seemingly out of nowhere earlier this year, has made waves in the enthusiast community, offering exciting news for those looking to upgrade their current VR headsets. The headset is available for a base price of $999, with financing options provided by Affirm, including a default choice of $32.23 per month for three years.
Bigscreen Beyond holds the title for being the world's lightest VR headset, weighing in at a mere 127 grams on the front. This weight is remarkably lower than that of other existing alternatives, such as the Valve Index, which weighs 810 grams, or the Meta Quest Pro, which comes in at 722 grams.
The headset's impressively low weight was achieved through the utilization of custom-made pancake optics and numerous design compromises aimed at reducing its overall weight. One notable compromise is the reliance on SteamVR tracking instead of onboard cameras for tracking, which would have added additional weight and cost to the device.
Financing could be an appealing choice for those eager to experience this new hardware. Early testers have praised its unparalleled clarity, attributed to the micro-OLED panels delivering a remarkable resolution of 2560×2560 per eye. Combined with its pancake optics and lightweight design, Bigscreen Beyond presents itself as an excellent option.
However, if you are considering the financing option to purchase this headset, there is one aspect you should take into consideration.
---
The Problem
Purchasing the VR headset through a 3-year financing plan means committing to the hardware for an extended period, even though it may become outdated relatively quickly. Let me clarify, Bigscreen Beyond is an impressive headset currently, and Bigscreen has demonstrated its responsiveness to user feedback and its dedication to tailoring the headset for enthusiasts. They have showcased the technology within this HMD and the immense potential it holds.
However, in the rapidly evolving VR industry, three years can feel like an eternity, especially considering the advancements expected in hardware next years. If the rumors surrounding the upcoming Apple VR/AR Headset hold true, it has the potential to introduce unparalleled technology that surpasses anything seen from other XR companies thus far.
It's important to recognize that the Apple HMD would likely exist in a completely different price range than Bigscreen Beyond, so direct comparisons between the two may not be suitable.
However, Apple also has other ambitious plans for the XR industry over the next three years that go beyond what many may expect. In addition to their upcoming first-generation headset, they are already gearing up for the release of a second-gen HMD. Rumored to be priced similarly to iPhones ($800-1600), Apple aims to offer two variants, catering to both the low-end and high-end segments of the market.
Apple is not the only player entering the XR scene. Numerous companies are gearing up to make their mark. Google, in collaboration with Samsung and Qualcomm, is set to release its VR/AR Headset this year, suggesting a fast-paced development process.
Valve is also rumored to be working on its next-gen VR Headset, codenamed Valve Deckard, which promises significant technological advancements compared to its predecessor and even surpasses what Bigscreen Beyond offers.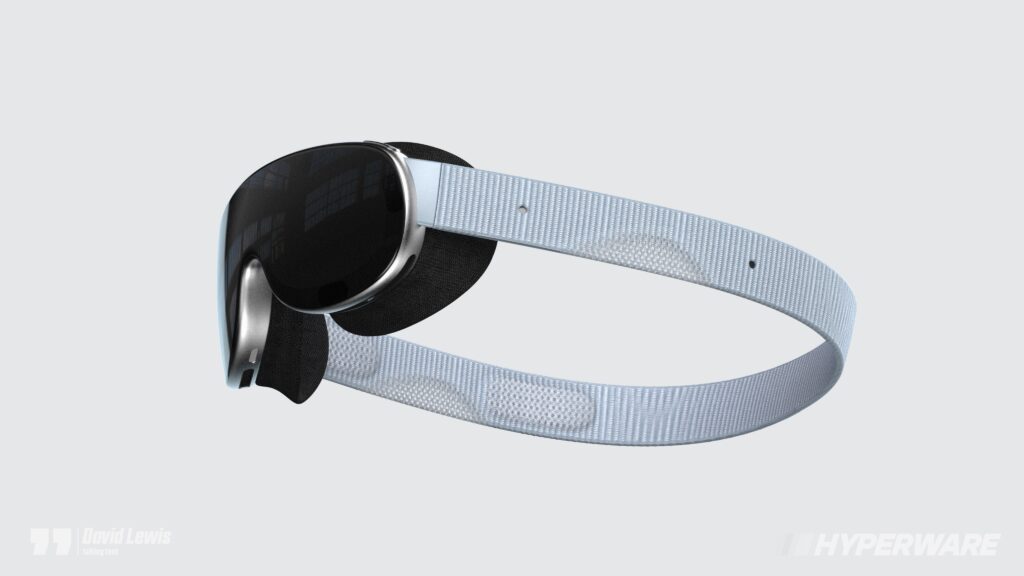 And let's not overlook the major player of the moment – Meta, which is preparing to launch its next consumer headset, the Quest 3, later this year. While the Quest 3 may not match Beyond in terms of display quality or weight, it will still represent a significant upgrade over the Quest 2. However, Meta has a clear roadmap for its upcoming products, including Project Ventura and La Jolla, both scheduled for release in 2024/2025.
My point is simple: the VR and AR industry is poised for significant changes in the next three years. It may not be wise to commit to a single headset for an extended period, considering the potential changes that could occur.
However, if you are already invested in the SteamVR ecosystem and simply seeking a high-quality VR headset with an incredibly lightweight design that is unlikely to be surpassed even in the next three years, then Bigscreen Beyond could be an excellent option for you.