Do you love clean cars and shining upholstery? If so, The Car Detailing Simulator is for you
Car Detailing Simulator is the latest offering from GameFormatic, the studio known for its wildly popular Car Mechanic Simulator. With Car Detailing Simulator, players will swap their wrenches and oil cans for soap and pressure washers. Take on the challenge of turning grime-covered vehicles into sparkling, pristine cars that will turn heads on the road.
Immerse yourself in a state-of-the-art garage furnished with a lift, a stand, and all the necessary tools to complete the job. Using advanced systems, you can monitor your progress as you meticulously clean and polish each car to achieve perfection.
With Car Detailing Simulator, you'll get to experience the satisfaction of turning a grime-coated vehicle into a shining gem. No two cars are alike, with each one presenting its unique set of challenges, so you'll never get bored.
The game includes a variety of tools and accessories to help you tackle even the toughest dirt and grime. From pressure washers and soaps to wax and polishing tools, you'll have everything you need to get the job done right. So, roll up your sleeves, put on your gloves, and get ready to give each car the TLC it deserves!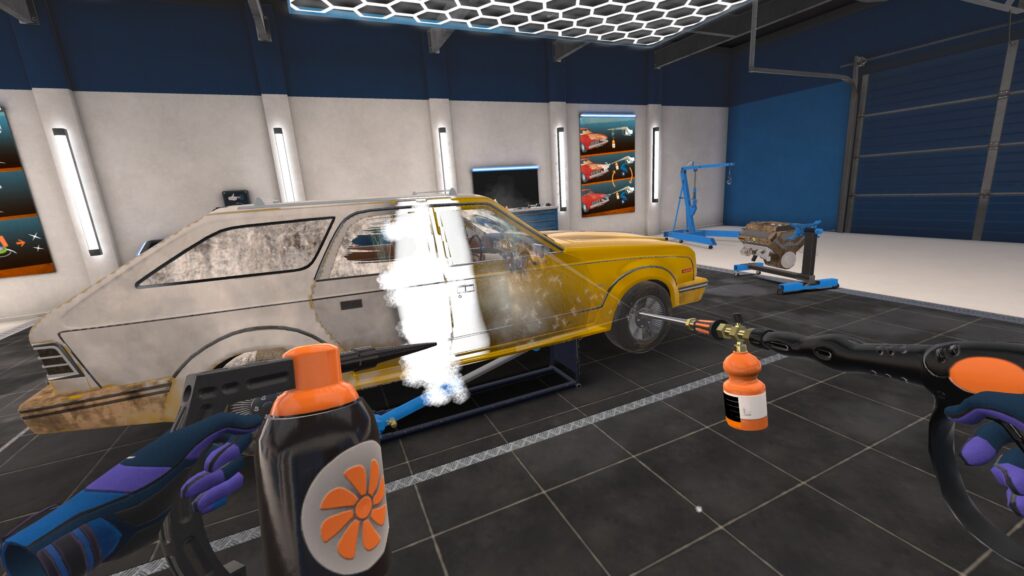 ---
Price and Availability
Get ready to immerse yourself in the world of virtual automotive work with Car Detailing Simulator, now available on the Meta Quest store for just $19.99. While the game has received mixed reviews from players, it is still worth checking out for anyone who loves the idea of detailing cars and improving their appearance.