The Countdown is On – Echo Combat VR is Available for Free Until Shutdown on August 1st
Ready at Dawn is a well-known VR studio that has developed several games in the Echo VR series, including Lone Echo (2016), Lone Echo 2 (2017), Echo Arena, and Echo Combat
Ready at Dawn has been a pioneer in the VR gaming industry, introducing non-gravitational locomotion and high-quality AAA VR games in 2016, the year modern VR headsets like HTC Vive were born. They have released numerous revolutionary VR games, including the Echo VR series, which includes Lone Echo and Lone Echo 2, released in 2016 and 2017, as well as Echo Arena and Echo Combat.
Echo Arena, which has been the most successful game of Ready at Dawn and released on both Quest and PCVR, is, unfortunately, going to shut down along with all the other Echo VR titles, including Echo Combat. Echo Arena was free before the announcement, and it had already gathered a significant number of players.
Echo Arena and Echo Combat were highly praised for their locomotion system and gameplay mechanics. While Echo Arena was focused on frisbee matchmaking, Echo Combat offered a unique shooting and combat experience.
The games had gained immense popularity among VR enthusiasts and had a stable presence in the VR market. Unfortunately, Meta has decided to shut down the entire Echo VR series, including these two games, despite their success and dedicated fan base.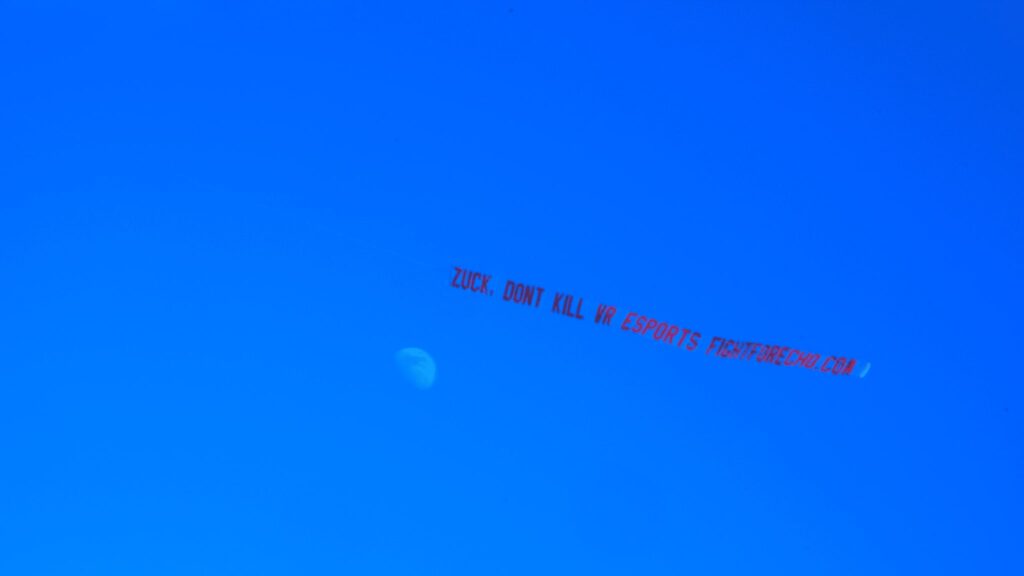 ---
Why is Meta shutting down Echo VR?
While it's hard to say for certain, there are many theories floating around as to why Meta has decided to shut down the Echo VR titles. Some people think it's simply a budget cut, which would make a little bit of sense given that Meta is officially in the year of Efficiency, layoffs thousands of their employees.
But others wonder why Meta couldn't just assign one developer to maintain the game, rather than completely pulling the plug. Whatever the reason, it's certainly disappointing for fans of the series.
According to the company, the reason for the sudden shutdown announcement is that Ready at Dawn is reportedly working on a new and improved VR game that they believe will be even better than the Echo VR series. More information about this upcoming game may be revealed on June 1st during the Meta Gaming Showcase.
There have been no updates or changes to the shutdown of Echo Arena and Echo Combat, and the date of August 1st still stands. If you've been meaning to try out these incredible VR games, there's no time like the present. Simply download Echo VR on your Oculus client and get started. Keep in mind that you need the PC Version to play Echo Combat.