Is your PSVR2 collecting dust on the shelf? Well, get ready for a hair-raising experience with Five Nights at Freddy's Help Wanted 2!
The latest PlayStation Showcase unveiled a few compelling VR titles, among which was Five Nights at Freddy's Help Wanted 2. This sequel is poised to deliver an even more thrilling experience than its predecessor, Help Wanted 1.
According to the PlayStation Blog, "Help Wanted 2 introduces several brand new minigames that bring you face to face with familiar characters and locations from the series' past". The Blog continues "Help Wanted 2 will feel familiar to players who experienced the first game but with all new games, locations, story, and animatronics."
The game promises to take full advantage of PSVR2's sense controllers and headset's haptic feedback immersing players in a nerve-wracking experience where they can feel the weighty footsteps and vibrations of the animatronics. As you diligently monitor the office cameras, your survival depends on avoiding any deadly encounters.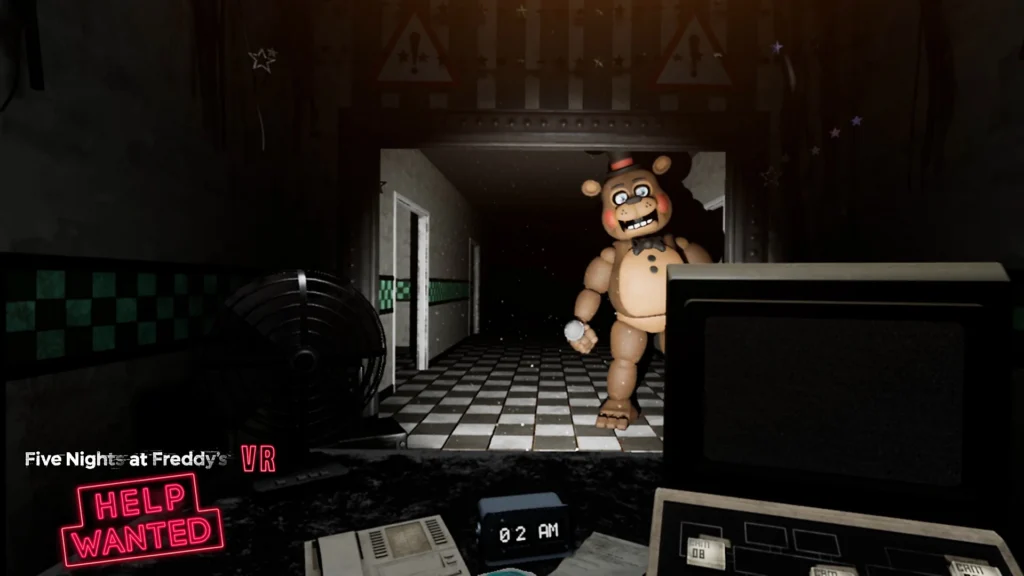 Featuring OLED panels, the game ensures true blacks that vividly depict darkness, unlike the grayish tones on other contemporary headsets. This heightened visual clarity intensifies the suspense, leaving you unaware of what lurks in the shadows beyond the reach of your feeble light in the office.
Five Nights at Freddy's Help Wanted 2, the spin-off from the base franchise is set to release on PSVR2 in late 2023.