Fruit Ninja is back with a successor: Fruit Ninja VR 2 allows you to slice fruits in virtual reality, with new challenges and game modes!
The new game developed by Halfbrick Studios takes the fun to the next level by adding new and exciting game modes. One of these modes is the Rhythm Mode, where players slice fruits to the beat of the music. By stringing together successful cuts, visual effects appear to enhance the sense of an awesome gameplay experience.
Another mode is the Archery Mode, in which players can take a bow and arrows and participate in exciting and intuitive gameplay. This mode offers challenges where the player must keep up with fast-flying fruits that circle above the player's head. In this gameplay, you can also find hidden golden apples that can be collected.
The last mode is Applehead, where ninjas compete against each other to shoot an apple off their opponent's head. This challenge requires good aim as well as the ability to defend one's own apple from the opponent's attacks.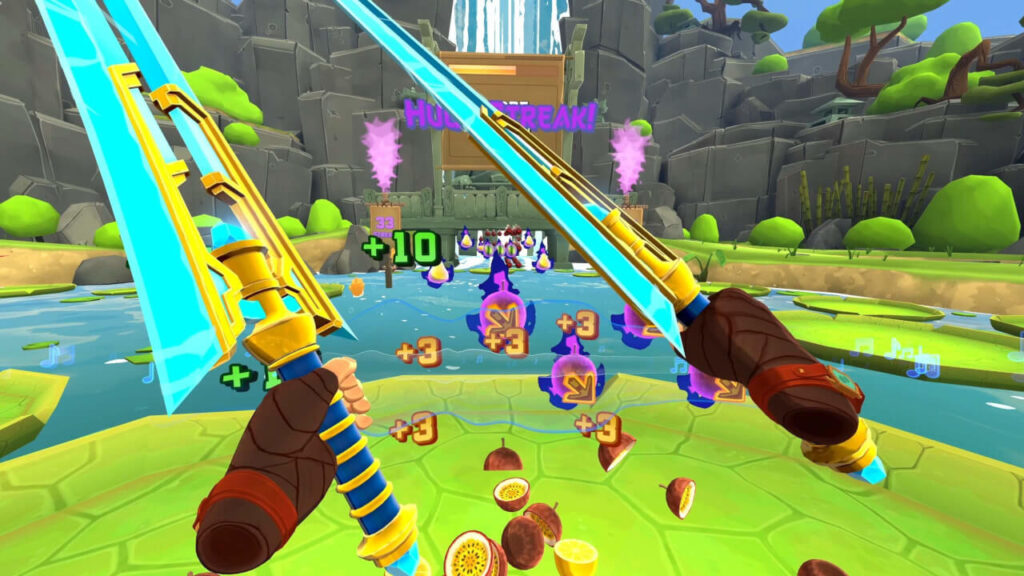 Availability
Fruit Ninja VR 2 is an eagerly awaited VR game that can be enjoyed on a variety of VR platforms, including Meta Quest, SteamVR, and others – get ready for some virtual slicing and dicing fun!
As for the price, on both Quest Store and SteamVR, the game costs $25, In any other case, Fruit Ninja VR 2 offers great fun and it's worth investing your money in.
The release of Fruit Ninja VR 2 and other games on the Quest platform, such as Ghost Signal: A Stellaris Game or Peaky Blinders, will certainly help alleviate the retention problem that Meta has been struggling with for some time.
In summary, Fruit Ninja VR 2 is a great virtual reality game that provides a lot of excitement and fun. The game is available on various VR platforms and offers a multiplayer mode, which makes it even more interesting. It is worth 25 bucks to experience the thrill of slicing fruits in virtual reality.