HTC Takes VR to New Heights with Inside-Out Trackers for Precise Accessory and Body Tracking
HTC has announced its newest product on Twitter – First in the class Inside-Out Trackers which can be used for Accessory and Body tracking as well. Its newest tracking solution (without a name yet) doesn't need any external lighthouse tracking solution to work.
HTC's newest trackers have 2 cameras and processing power on the board – most probably with one of the snapdragon 600 series, the chipset that could handle only camera tracking and wifi/Bluetooth connection with a dedicated dongle.
It's similar technology to the Quest Pro controllers, which use 3 cameras for inside-out tracking, and have a Qualcomm snapdragon 662 processor each to handle tracking. It's worth noting here that Quest Pro controllers are pricey to develop, even for a such big company like Meta, so we cannot expect HTC's Trackers to be cheap, even with one camera less for tracking and probably a worse processor.
Shen, The Global Head of Products at HTC, in the Youtube Video, says that users can set up 5 inside-out trackers at once for Full Body Tracking. This information wasn't mentioned first, even with the big importance of this topic. It appears that HTC advertises its newest trackers more for accessory tracking, where users can use a minimum of one inside-out tracker at once – It could mean that price of HTC's trackers could not live up to the user's expectations.
That being said, it's important to note that the short presentation was not a full reveal of the product, but more like a glimpse insight into what we will get in Q3 2023 – Which is the tracker's date of release, according to the HTC's Youtube presentation. There is still much more we don't know, such as the reveal of the price or battery life.
---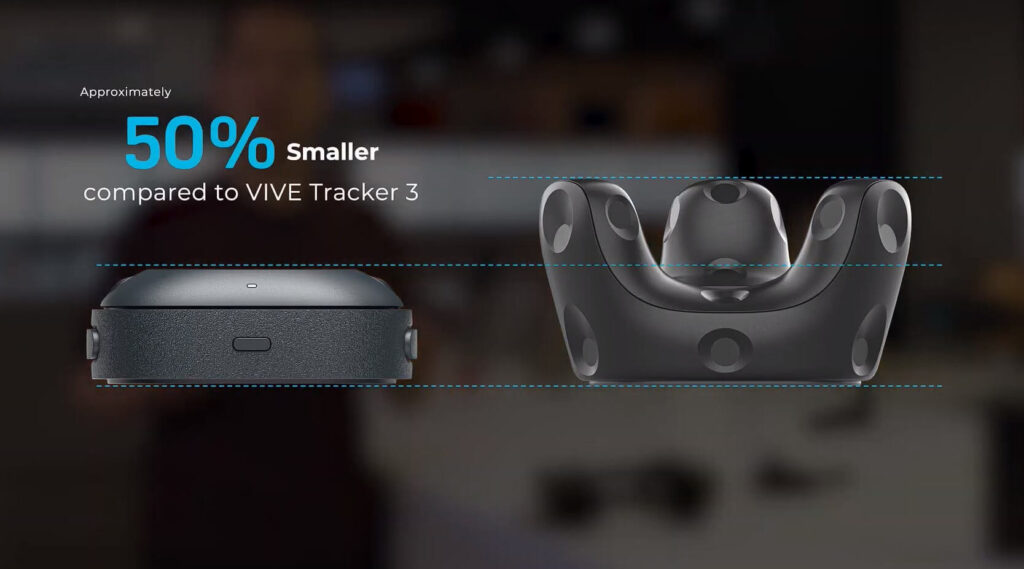 Support for HTC Inside-Out Trackers
HTC says that their inside-out trackers will support openXR, which means that any VR headset connected to the PC via a tethered link or Wifi Connection will be able to use these trackers. HTC also mentions support for HTC headsets in standalone mode and another standalone mode for trackers to track on their own, if users want them to work as an accessory trackers.
If the price will be in the acceptable zone, it is highly possible that even with first-gen products, we can witness a huge step in the right direction in VR tracking technology, which can help in making Platforms like Meta better and more engaging, because according to the news, many XR companies (including Meta) has big problems for retention in their ecosystem.
Shen also said in the video that demos will be shown to developers at GDC 2023, and then the dev kits will start to ship shortly after the event. Stay tuned for further information.