The recent unveiling of the Immersed Visor has pleasantly surprised with its price.
Immersed, the software company behind the productivity app of the same name has achieved considerable success in the industry. The app is available on almost every standalone VR store, providing users with a productivity boost by creating multiple virtual monitors in their environment and enabling remote collaboration. This functionality has garnered significant user appreciation over the years.
However, much like Bigscreen, the software company has decided to enter hardware territory with ambitious goals. The Immersed Visor, as it's named, is a unique device. Announced in August, it was introduced as a productivity-focused, lightweight, and high-resolution VR/AR Glasses. In recent weeks, we've learned that the device will include 6-DoF Tracking, Hand and Eye Tracking, and two 4K Micro-OLED Displays. Sounds quite impressive, doesn't it?
---
Table of Contents
---
Moreover, these glasses are designed to be a standalone device with HD Mixed Reality color passthrough and are claimed to be '25% lighter than a phone' (though the exact weight remains unspecified). The device certainly appears quite remarkable. Immersed has revealed that they are collaborating with Qualcomm, Intel, and an 'undisclosed VR/AR Tech Giant.'
All the information about Visor Glasses was mainly in talks and renders, until now. Immersed has now showcased a physical device and even released a trailer. Although the company hasn't disclosed all the details about the Immersed Visor yet, today's announcements have provided us with the most crucial information.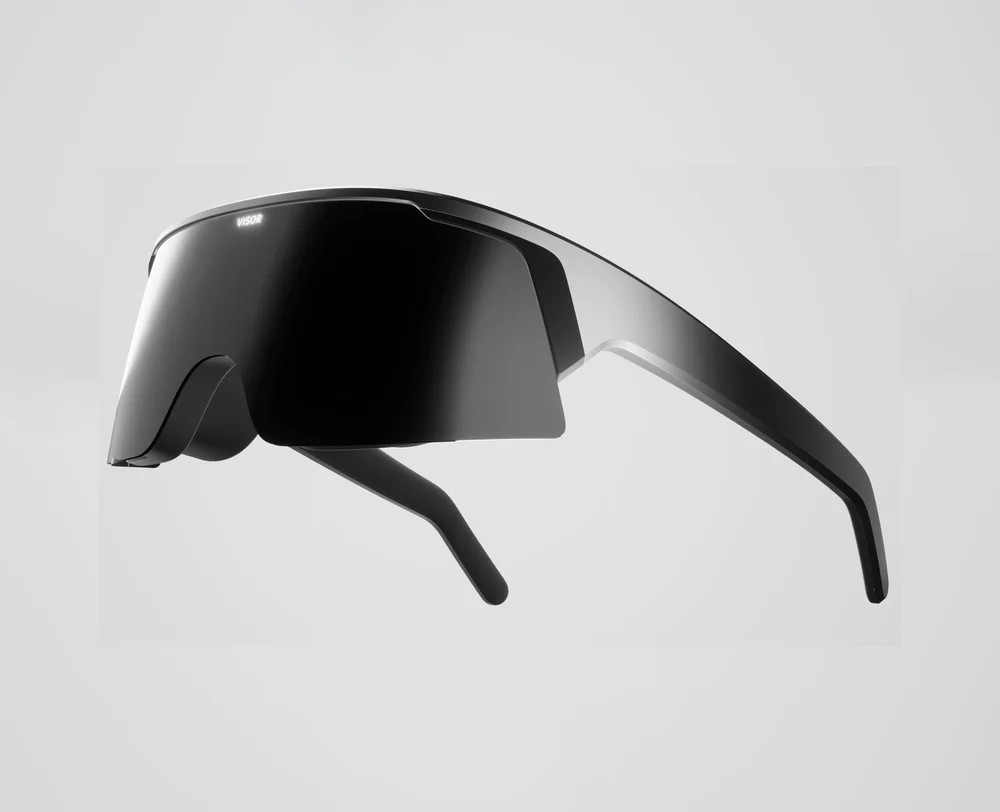 ---
Immersed Visor Price
One of the key factors influencing the success of such a device is often its price. Immersed certainly surprised us in this regard with Visor's announcement – pre-orders for the device are available now, starting at just $500.
Not everything is as straightforward though – The $500 option is the most affordable among the three available choices. However, the other two options differ mainly in resolution and include some exclusive but not very significant features.
Users can opt for the $500 Immersed Visor with 2.5k micro-OLED displays or choose essentially the same product but with 4k micro-OLED displays for an additional $250. This bump in resolution, believe it or not, is a big upgrade. The third option is the "4K Founder's Edition," which comes with a slightly different design, ships 6 months earlier than the standard 4K Visor, and includes some minor enhancements, all for a price of $999 during the first two weeks.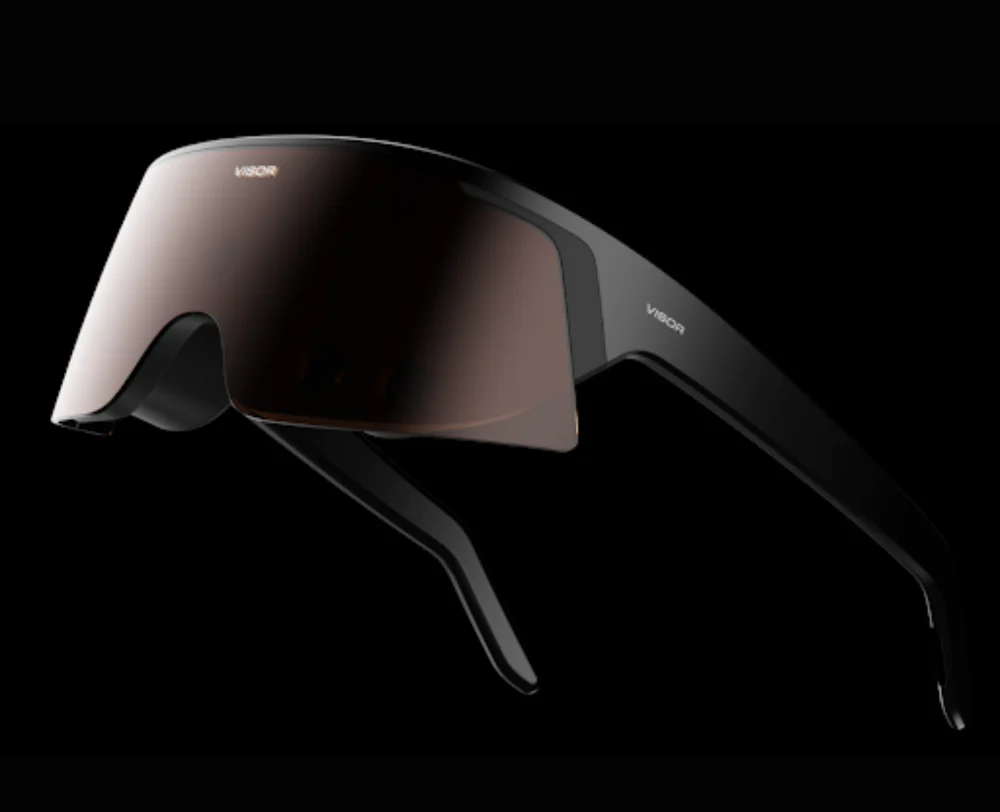 Nevertheless, it remains an excellent deal – for $750, you can acquire the lightest, highest-resolution, and most socially acceptable VR/AR device currently on the market. This is only a fraction of the cost of a device like the Apple Vision Pro, which, yes, serves different purposes than the Immersed Visor but can enhance your productivity in the exact same way.
---
The Immersed Visor will be customized exclusively for you
To achieve such a lightweight and slim design, Immersed had to make some trade-offs, similar to what Bigscreen Beyond did – Face Scanning. The headset necessitates a facial scan for the company to create a personalized nose gap, and adjust the interpupillary distance (IPD) precisely for you. This is because, in the goal of crafting a lightweight headset, it's essential to eliminate bulky mechanical components from inside the HMD.
Typically, mechanical components in headsets handle tasks like IPD adjustment and other features to ensure a comfortable fit for a wide range of users. However, the Immersed CEO, Renji Bijoy, takes a different stance, claiming, "If the vast majority of people don't share their laptops, we don't believe that people need to share their headset if this is an extension of their laptop, especially for work use cases."
---
What are the specifications and features of the Immersed Visor?
According to the company's claims, the glasses feature a 100° Field of View (twice as much as regular AR Glasses), as well as the previously mentioned hand and eye tracking capabilities. While they have standalone capabilities, users may want to stay mainly while connected to a computer via a cable, as it will provide much better resolution and clarity.
The glasses will be powered by a Snapdragon XR2 Chipset. Similar to the Apple Vision Pro approach, there will be an external puck with a battery and potentially computing power, connected to the headset via a cable.
These glasses will primarily focus on productivity rather than VR games. As confirmed by the company, they won't come with an integrated store and will seamlessly integrate with the Immersed app for work-related tasks. However, they will support sideloading apps, and developers will have the flexibility to experiment and extend the capabilities of the headset, as it's designed to be modular.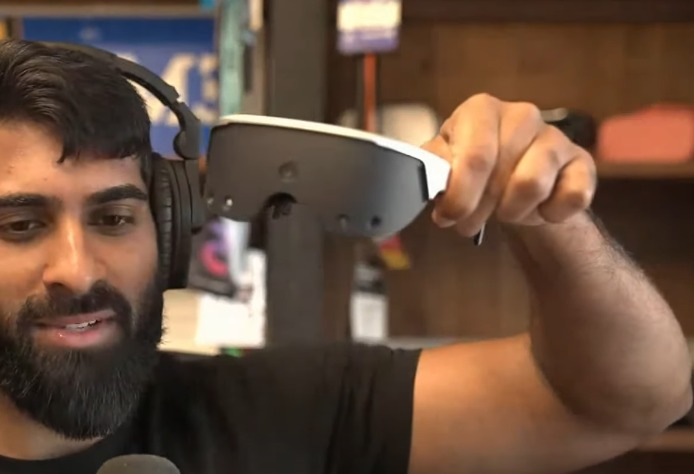 The glasses will also come with a traditional headstrap for added comfort, acknowledging that the very glasses-like design might not be comfortable for extended wear for some users.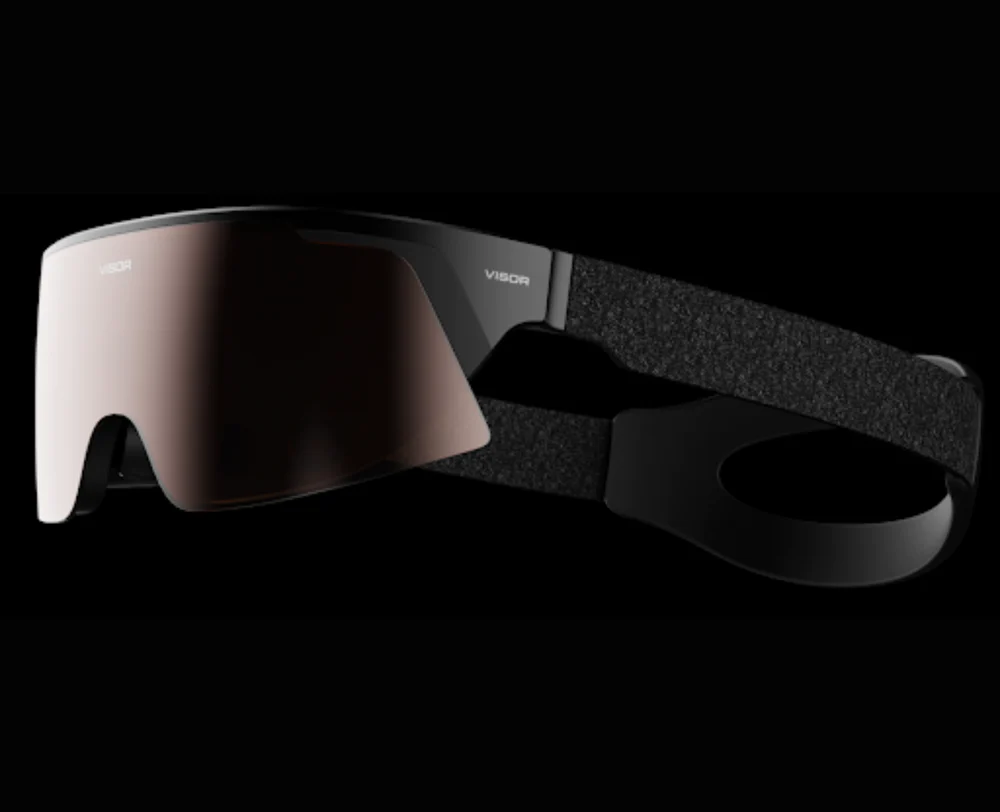 ---
Immersed Visor Release Date
Renji Bijoy, the company's CEO, stated in an interview with MRTV, "There are a lot of moving pieces behind the scenes with different manufacturing partners," he continued, "That is why right now we have to say 2024… It could be any point in 2024."