Lenovo plans to launch AR smartglasses alongside their upcoming handheld console – Legion Go.
Rumors about Lenovo's Legion Go have been circulating recently. This yet-to-be-announced handheld console is set to rival devices like Valve's Steam Deck, Asus Rog Ally, and even the Nintendo Switch.
Although the exact specifications of this device remain unknown, it's evident that Lenovo cannot simply outpace the competition solely through the introduction of a new handheld console. Therefore, the company plans to make a strategic move—launching the console alongside AR Smartglasses—an idea unparalleled among its competitors.
As outlined in an exclusive report by Windowsreport, Lenovo aims to set their device apart from the competition by introducing an intriguing product: Augmented Reality Glasses, also referred to as smartglasses.
As shown in the leaked thumbnail image accompanying the article, users will have the capability to link their Lenovo smartglasses to the Legion Go, allowing them to enjoy their entire game library on a large screen floating within their room. The device seems to function quite similarly to other AR devices like the XReal Air Glasses or Rokid Max, sharing a common feature: the ability to connect with different devices such as the Steam Deck or a phone, thereby projecting the device's display onto a sizable screen.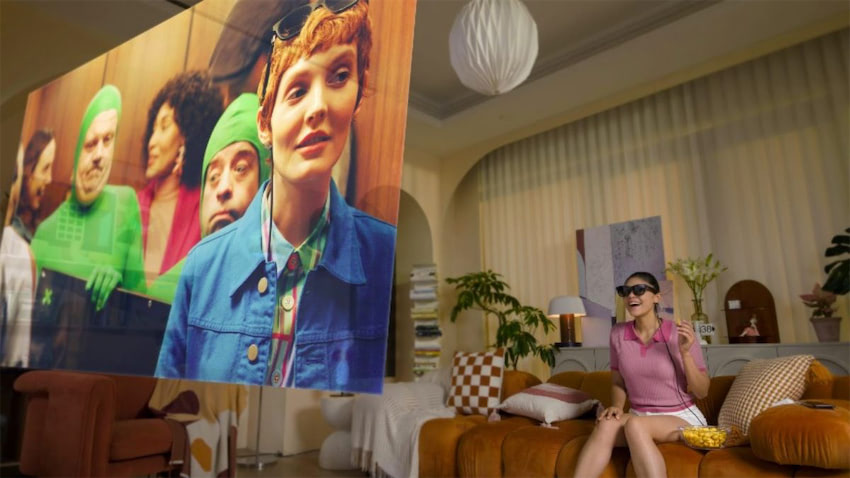 However, these devices do not qualify as actual AR Glasses since they lack crucial features such as 6-DoF Tracking and powerful computing. Essentially, their capability is limited to screen mirroring for gaming or movie viewing. In contrast, forthcoming AR Glasses (although currently not possible to mass-produce) will enable advanced functionalities like enhancement of spatial perspective, 6-DoF Tracking, hand tracking for input, and in the far future, Spatial Telepresence.
While devices like the XReal Air or Rokid Max can connect with nearly any device, it remains uncertain whether Lenovo's AR Smartglasses will have this capability. These glasses might be exclusively designed to function with the Legion Go and solely tailored for this particular device. Nonetheless, there exists no confirmation to support this theory, nor have we received any confirmation of the device's specifications or how it intends to rival competitors like the XReal Air or Rokid Max.
Lenovo is not a newcomer to the AR space, as they possess a considerable amount of experience in both Virtual and Augmented Reality. They have introduced products such as the enterprise-focused ThinkReality A3 Smartglasses and the Windows Mixed Reality VR Headset, known as the Lenovo Explorer.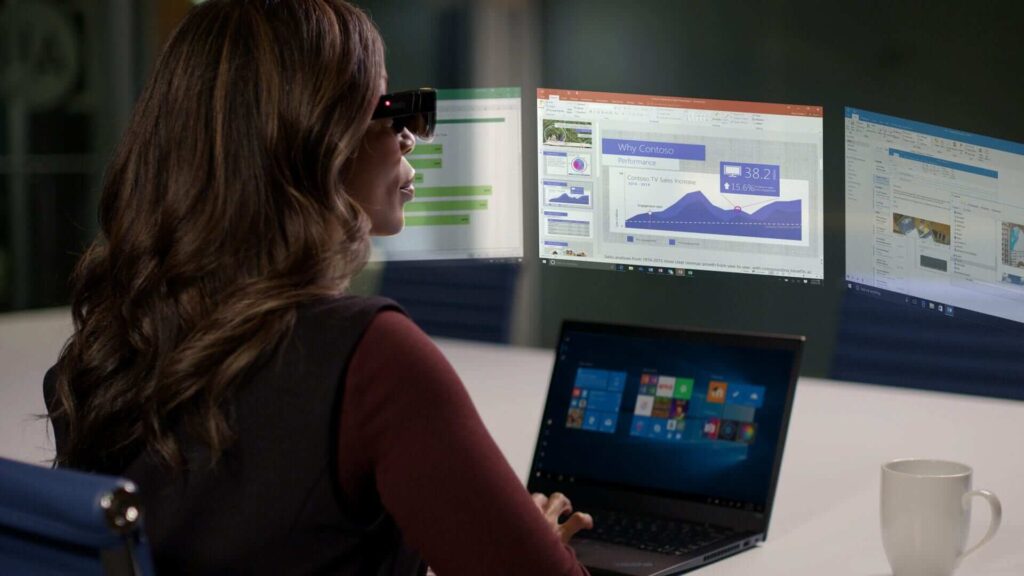 The device seems remarkably slim, suggesting the lack of a standalone battery within the glasses. A similar scenario might apply to the computing aspect, where the device could integrate an external puck containing both computing power and a battery (similar to the XReal Beam), or it might depend entirely on the Legion Go or other external devices for computing power and battery.
The company is expected to unveil its AR Glasses alongside the Legion Go handheld console during IFA 2023, taking place from September 1-5. We will continue to provide updates on this device, so please stay tuned for more information.