While the VR market is experiencing its best times, mass-producing true AR Glasses is still impossible
With the introduction of "AR/VR Headsets" like Apple Vision Pro or Meta Quest 3, it may seem that AR Technology as a whole is in a very good state. However, if we are specifically referring to AR Glasses technology, this statement could not be further from the truth.
As reported by The Information, Meta is downgrading the specifications of their consumer AR Glasses, codenamed Artemis, which are set for release in 2027. Originally, this device was supposed to feature revolutionary MicroLED displays (not to be confused with MicroOLED), which require very low power to work and could produce brightness on the level of millions of nits.
These millions of nits, when combined with lenses across the device, would be further reduced to thousands of nits, a number crucial to ensure AR Glasses work effectively in daylight. However, the latest reports suggest that Meta is making changes to the planned specifications.
These MicroLED displays were reportedly pushed back in favor of Liquid Crystal on Silicon (LCoS) displays, used in AR Devices like Microsoft Hololens 1 or Magic Leap 2. This decision was made due to the immense difficulty of mass-producing MicroLED displays, as they are a relatively new technology. In contrast, LCoS displays have been used since the 1990s in movie projectors, making them a more readily available and mature technology for AR Glasses production, even if they are noticeably worse than MicroLED.
Meta is not alone in facing these challenges. Companies like Apple have also encountered several difficulties in creating AR Glasses. Moreover, other companies like Samsung and Apple, as mentioned earlier, are working diligently to overcome the hurdles and make MicroLED display technology viable for mass production.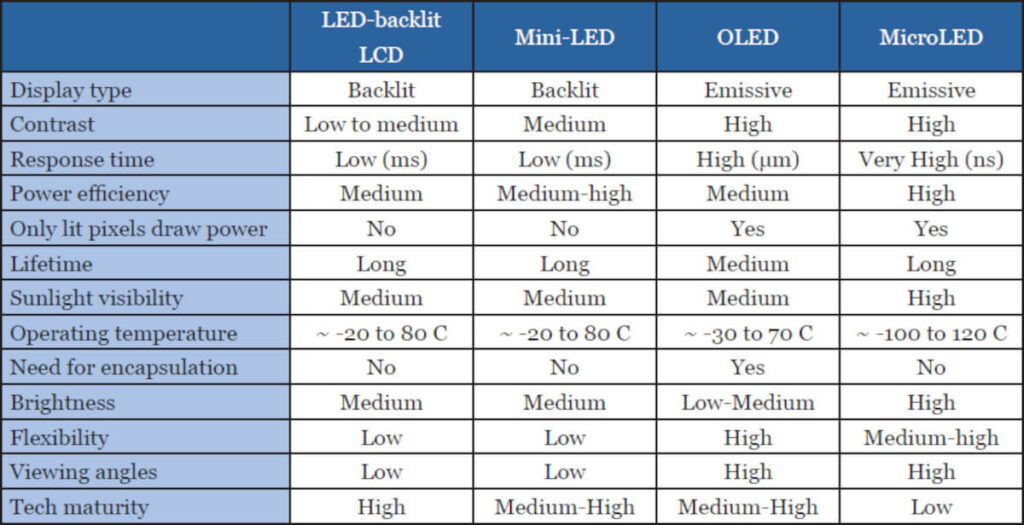 ---
Project Orion – AR Glasses in 2024
The good news here is that Meta still plans to use MicroLED displays in AR Glasses, and not too far in the future, but in 2024. It was reported last year that Meta aims to introduce True AR Glasses with highly advanced technology in the next two years, codenamed Orion. The catch is that they will be available only for developers – This could essentially serve as a showcase of what will be possible in the future, but this time not just on paper, but with the use of real devices.
What the developer's Project Orion will have that the consumer's Project Artemis won't, is a silicon carbide waveguide – the component which will allow the light to travel from the display to the user's eye. It will make Orion the device with the widest Field of View compared to other AR devices, reportedly at a level of 70° diagonal. However, Meta's Project Artemis is set to feature only a 50° diagonal field of view, similar to other AR devices like Hololens 2 and Nreal Light.
This decision was made due to the high cost of silicon carbide waveguides. Meta's consumer AR Glasses need to be as affordable as possible, which is still challenging to achieve with this technology. As a result, Meta opted for glass waveguides, which will allow Project Artemis to feature the earlier mentioned 50° diagonal field of view.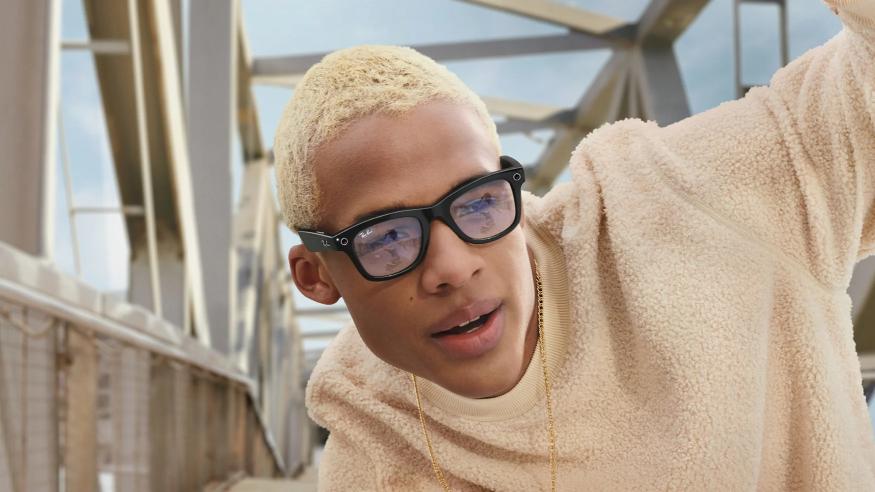 ---
Further cutbacks – External Compute Puck
The report from The Information also indicates that Meta plans to utilize an external compute puck with their AR Glasses. While this has been rumored, it hasn't been confirmed by any reliable analyst. The decision to offload all computing to the puck in the user's pocket makes sense, as it's not technically feasible to fit all the required components, such as cameras, SoC, battery, and more, into the glasses form factor without making it look impractical and bulky.
The article reports that the oval-shaped wireless puck was initially planned to feature a lidar depth sensor, which would enable the device to detect its surroundings and import 3D objects, including faces and bodies, into the digital world. However, the reason for cutting this feature is unknown, though it is speculated that Meta aimed to reduce costs as much as possible for the device.
The puck will still reportedly feature a 5G modem for connectivity, a touchpad for interaction, and a battery to power the device. All computing will be done by Snapdragon's chip inside the puck as well. By offloading the majority of weighty components from the glasses, it seems that the glasses themselves may actually be very light and comfortable to wear.
AR Glasses technology, while still years ahead, is undoubtedly the future that will come to us sooner or later. We may see the first wave of consumer AR Glasses in 2027, though they will likely be underpowered, costly, and not very user-friendly. In this decade, VR/AR Headsets like Apple Vision Pro will continue to develop drastically, while AR Glasses will become this new, interesting but expensive technology, similar to what VR was in the previous decade.