Meta will be hosting a two-day Meta Connect event this year, signaling the return of in-person gatherings and visits.
The last in-person event held by Meta was Oculus Connect in 2019, which took place two years before Facebook rebranded as Meta. This two-day event marked the last in-person Connect gathering we witnessed. Why? The answer is Pandemic.
However, with the pandemic subsiding, it appears that Meta is resuming in-person events. This theory gains support from the latest banner released by Meta, suggesting a return to face-to-face gatherings.

Meta is likely to showcase their latest products, advancements in VR/AR technologies, and ongoing research and development. This could potentially include providing demonstrations to testers to showcase the capabilities and features of their innovations.
---
What Can We Expect on Meta Connect 2023?
First and foremost, Meta will be unveiling their latest flagship product, the Meta Quest 3. This Mixed-Reality headset shares some similarities with the Apple Vision Pro, albeit at a significantly lower price point.
While it may not offer the same extensive range of features as the Apple Headset, the Meta Quest 3 boasts impressive Mixed-Reality capabilities, enhanced depth sensing, improved hand tracking, and various other enhancements compared to its predecessor, the Quest 2, and even Quest Pro.
Meta will for sure showcase the full capabilities of Quest 3, including the rumored 41 new games and experiences. Pre-orders will be available for the headset, priced at $499 in the US and 569€ in Europe.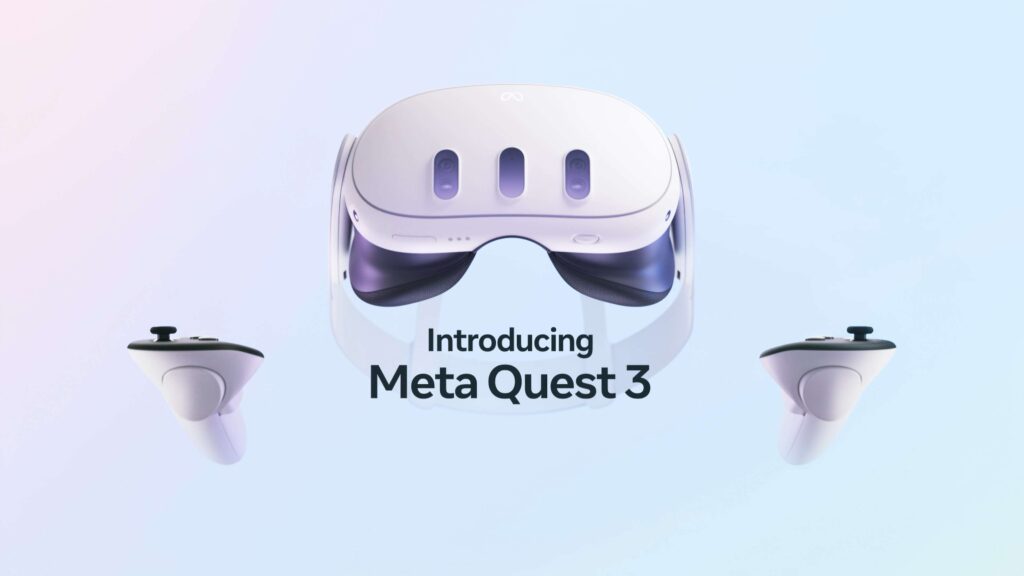 Next, we can expect updates on Meta's neural interfaces, which will be used for their upcoming "AR Glasses" scheduled for release in 2025, according to the company's roadmap.
Referred to as the "viewfinder" by Meta, these glasses will display incoming messages, provide real-time text translation, and scan QR codes. However, it's important to note that these glasses won't be the full-fledged 6-DOF AR Glasses we typically envision.
Neural Interfaces will serve as the means of navigation for this device. They function by reading neural signals using EMG sensors and translating them into commands for the Headset/Glasses. In other words, they enable users to control and interact with the digital environment through subtle hand movements.
---
The final, almost certain update from Meta will focus on codec avatars, a highly anticipated and game-changing feature that is still in the research phase. Interestingly, Apple has also introduced its own version of codec avatars in the announcement of Apple Vision Pro.
A codec avatar is a hyper-realistic computer-generated representation of the user that accurately mimics real-time movements of the mouth, eyes, lips, and other facial features. This advanced technology will play a significant role in future VR and AR social experiences, enabling activities such as immersive calls between two users wearing the headset and revolutionizing social interactions in VR/AR games.
While Apple's "Persona" may appear worse compared to Meta's codec avatar, don't be misled. The codec avatar generated by Apple is processed directly on the headset itself, whereas Meta's avatar is generated using a powerful supercomputer. Considering this, it wouldn't be surprising if Apple's research version of the codec avatar looks just as good as, if not better than, Meta's.
Meta may take advantage of Apple's worse-looking Codec Avatar by showcasing the capabilities of their own version during Meta Connect or even announcing it as a feature in their upcoming products.
During their two-day Meta Connect, we can expect the company to offer a plethora of demonstrations and presentations, providing attendees with the opportunity to explore not only the Quest 3 but also other cutting-edge products, such as the neural interfaces we discussed earlier.