Being Meta VR Developer wasn't that bad before the layoffs
Meta, formerly known as Facebook, had a significant influence on the entire XR industry, particularly in the field of VR, after acquiring Oculus in 2014. The acquisition marked the beginning of Meta's journey into VR development.
A serious movement was about to happen when Meta announced a change in its company name during the first Meta Connect 2021 event – from Facebook to Meta, a shortened version of Metaverse, the concept that Facebook was pivoting towards.
Since the announcement, Meta has been pouring an enormous amount of money into the research and development of VR and AR products and software. It is evident that the company aimed to eliminate any existing or potential competitors, offering talented senior developers salaries that reached as high as $1 million.
According to the Washington Post, Meta paid developers between $600,000 to nearly $1 million, or higher, to build out virtual reality-powered games, apps, and technology. Highly skilled and productive developers were offered these pay packages, which significantly exceeded the typical offers made by other companies.
Meta's multibillion-dollar Investment
According to the article, other tech giants such as Google, Amazon, and Apple offer salaries much lower than Meta's average of $538,800. Data shows that Apple pays $495,400 to its best developers, while Google pays $440,000 to VR programmers – both significantly less than the average salaries offered by Meta.
The eye-popping compensation packages for developers building Zuckerberg's vision of the Metaverse are just a fraction of the multibillion-dollar investment that the company is making to create its VR world. Despite recent layoffs, Meta is still prioritizing research in VR and AR, which shows that the company is continuing to believe in the Metaverse concept despite earlier setbacks.
According to other sources, Meta is currently focusing primarily on AI research, which is not surprising. In the current race to develop advanced AI technology, Meta is one of the companies trying to catch up with OpenAI LLMs (Large Language Models) with its LLaMa AI. However, this focus on AI should not worry VR enthusiasts, as AI has the potential to enhance VR and AR experiences in many positive ways. For example, AI could generate entire virtual rooms or worlds using just one prompt, which is exactly what many people envision for the true Metaverse.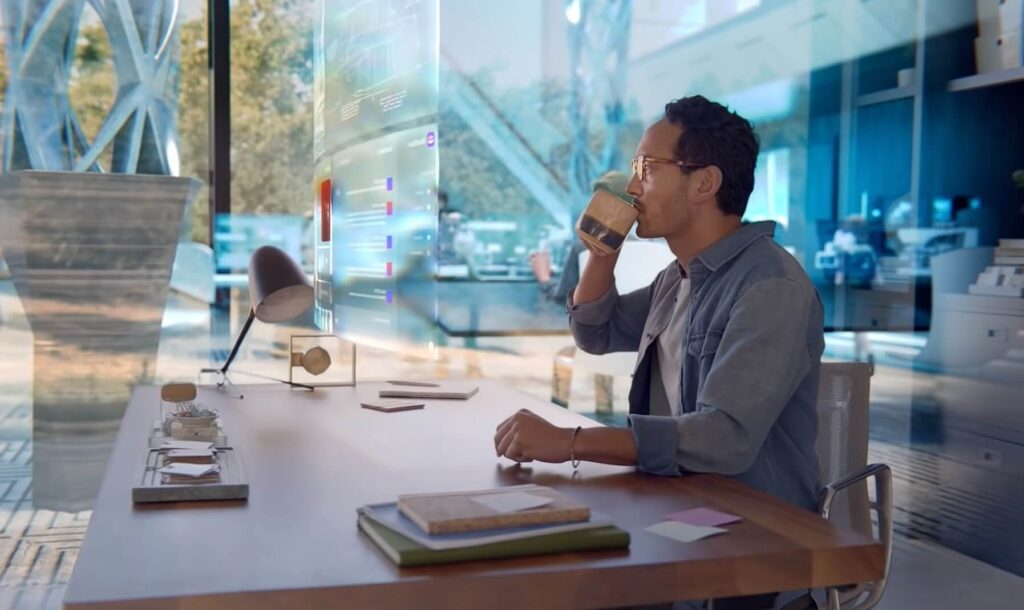 Meta's Struggle Amid Market Instability
The Washington Post article also reported that Facebook's Parent-Company is currently facing significant economic challenges, with competition for user engagement problems in apps like Facebook and Instagram intensifying due to the popularity of TikTok. In addition, factors such as rising inflation, the war in Ukraine, and new privacy rules from Apple are only exacerbating Facebook's existing problems.
This is why Mark Zuckerberg announced 2023 as the 'year of efficiency' for Meta, as the company aims to become more streamlined and effective. This is part of a broader trend across the tech industry, where companies like Google and Amazon have implemented significant layoffs, resulting in at least 332,614 jobs being cut over the past two years, according to the article.
Additionally, Meta recently canceled a couple of VR products, including Project Cardiff, which was expected to be released as the Quest Plus, as well as an unknown Hermosa HMD, about which very little information is available.
In an attempt to become leaner and more efficient, Meta has announced plans to reduce its workforce and cut spending. The company's high spending on numerous risky projects and its practice of offering extremely high salaries to its employees, combined with market instability, have made it challenging for Meta to execute its strategies and address its issues effectively.