A Complete Overview of Upcoming Meta AR Glasses: Leaks, Features, and More
Virtual Reality technology is undoubtedly experiencing its best times now. We've seen the release of numerous VR headsets this year, and a new addition to this category has been the introduction of Mixed-reality headsets. Just a month ago, Quest 3, the first consumer Mixed Reality headset, was launched, and the highly anticipated Apple Vision Pro was announced back in June. Despite these advancements in VR, True Augmented Reality (AR) Glasses have remained impossible to mass-produce. This, however, is expected to change in the coming years.
Beneath the excitement of major VR releases and the birth of Mixed Reality, a hidden but intense race is taking place to develop a pinnacle and holy grail of today's XR Technology – AR Glasses. Over the years, we've witnessed the release of various AR devices, such as Hololens 2 and Magic Leap 2. However, these devices have proven to be too expensive, bulky, and impractical for everyday use, which wasn't their intended purpose to begin with. When people think of AR Glasses or what they envision VR Headsets evolving into, it's often a sleek, everyday glasses form factor. This is precisely what Meta aims to achieve and is likely to accomplish in the coming years.
Meta has a significant advantage over other companies in the AR Glasses development race, thanks to the fact that they started to work on them since the acquisition of Oculus over a decade ago. At present, of the $10 billion poured into Reality Labs yearly, almost half of the funding is dedicated to the creation of AR Glasses. This amount of money and dedication shows that Meta will very likely become the first company to bring true consumer AR Glasses to the market, with Apple likely following closely behind. Below, you'll find a comprehensive overview of Meta's known plans for AR Glasses development.
---
Table of Contents
---
Meta's Cutting-Edge AR Glasses in 2024 – Project Orion
You've read this headline and you may be confused – I was just mentioning that mass-producing AR Glasses seemed impossible, right? So, why is Meta planning to unveil state-of-the-art AR Glasses in 2024? Well, that's because Meta intends to produce these glasses solely for internal use and demonstration purposes.
These AR Glasses, codenamed Orion, are particularly interesting. We first heard about them in Alex Heath's report, where he had a look at an internal Meta presentation where the company's leaders talked about their upcoming AR Glasses and other plans, also regarding Quest 3. As per the article, project Orion has been in development for 8 years, and it's far more technologically advanced than anything previously available. These glasses are meant, among others, to project high-quality holograms of avatars into the real world.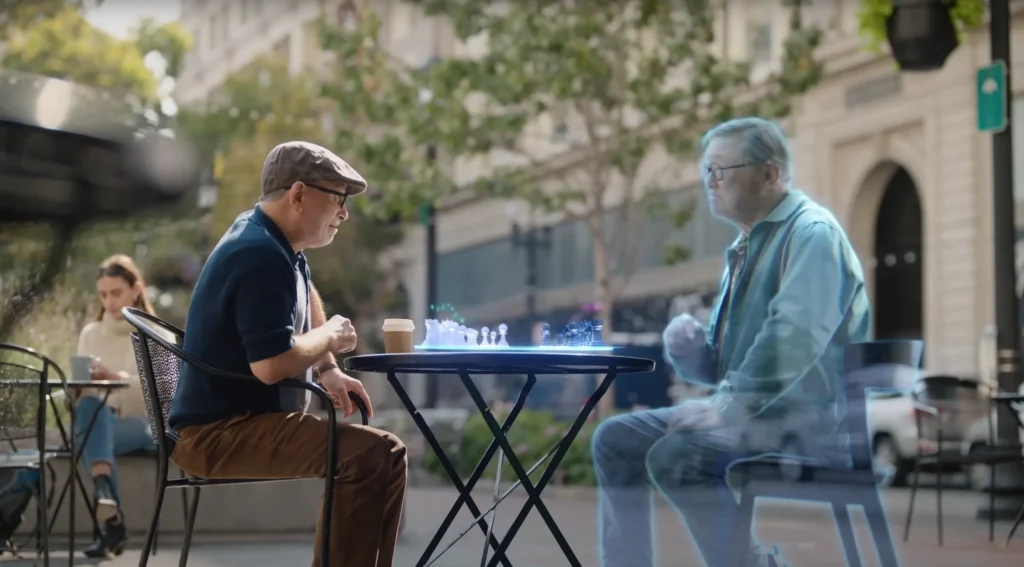 Heath shared details about the internal release of these glasses for employees in 2024, but there hasn't been any new information about the project for several months. However, in July, a new report emerged, revealing some of the device's specifications, and they are indeed impressive. First, they will include waveguides made from silicon carbide, a highly valuable component primarily used by the U.S. military. Meta has decided to manufacture these waveguides in the U.S. – Mainly due to export restrictions from China, emphasizing the significance of this component.
Waveguides in AR Glasses serve to transmit light from the display to the user's eyes. Being constructed from silicon carbide, they enable a notably broader Field of View, reaching 70° diagonally, and a brighter image. In contrast, most other AR devices currently offer a FOV of just 50° diagonally for comparison.
Furthermore, Project Orion will incorporate MicroLED displays, which stand out as the most promising and sought-after display technology, especially for XR devices. MicroLED can reach absurdly high brightness, even in millions of nits (although it would be reduced to thousands of nits due to optical inefficiencies). High brightness is crucial for AR Glasses to work in daylight, making this technology perfect for XR. MicroLED also offers very high resolution, a remarkable contrast ratio, rapid response times, and requires minimal power to work. These displays, while very impressive, come at a high cost and, as you'll discover later, won't be included in Meta's consumer version of AR Glasses.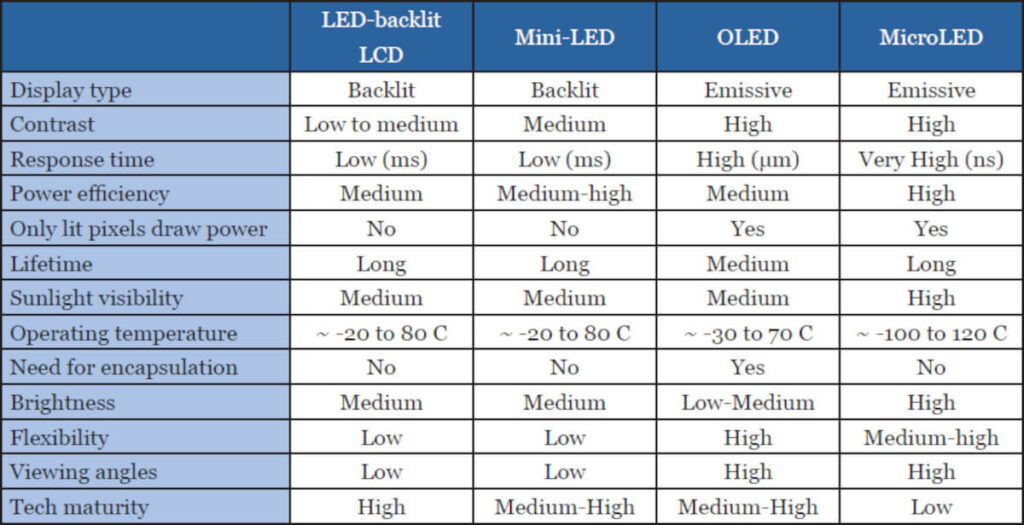 All of this will be probably powered by an external, oval-shaped compute puck, which is expected to be wireless. I use "probably" because current leaks suggest that the compute puck will work with Meta's 2027 Consumer AR Glasses, and there is no clear indication that the same applies to Project Orion. Nevertheless, it's technically impossible to fit all the required processors, batteries, and other components into the AR Glasses and still maintain a lightweight and elegant design – If Meta's aim is to, besides testing the glasses, also showcase them, they need to be sleek and lightweight, which could mean that they will use some sort of external compute puck with the device.
Users will also control the device's user interface through a neural input wristband that interprets neural signals traveling from the brain to the fingers. A similar device is expected to be included with most (if not every), AR glasses or smart glasses from Meta from now. If you want to learn more about this device, we recommend reading a great article from UploadVR on this topic.
Meta initially planned to produce 50,000 units of these cutting-edge AR Glasses, but they have since revised their plans to manufacture only 1,000 units. The change in plans is attributed to the significant challenges in sourcing various components from different countries, as well as the device's reliance on expensive and not widely accessible components.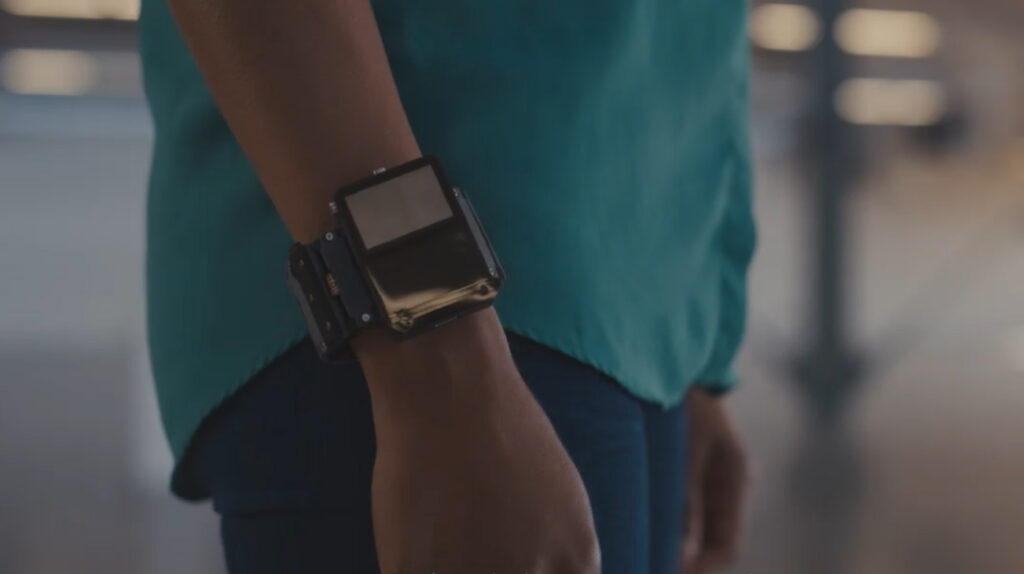 ---
Meta Ray-Ban Stories 3 in 2025 – Smart Glasses with a Display
The "AR" Glasses that will actually hit the market soon and be an appealing and affordable product are the Meta Ray-Ban Stories 3. While they won't qualify as True AR Glasses due to the fact that they will almost certainly lack 6-DoF Tracking, they still appear to be a product worth considering, especially if you are intrigued by the second generation of this product introduced by Meta at this year's Connect event.
The first hint of the third-generation Ray-Ban Stories smart glasses came from Alex Heath's article. During the internal presentation, Alex Himel, the company's vice president for AR, unveiled the new Ray-Bans and confirmed their release date as 2025. As Heath writes, "Third generation of the smart glasses will ship with a display that he [Alex Himel] called a "viewfinder" for viewing incoming text messages, scanning QR codes, and translating text from another language in real-time."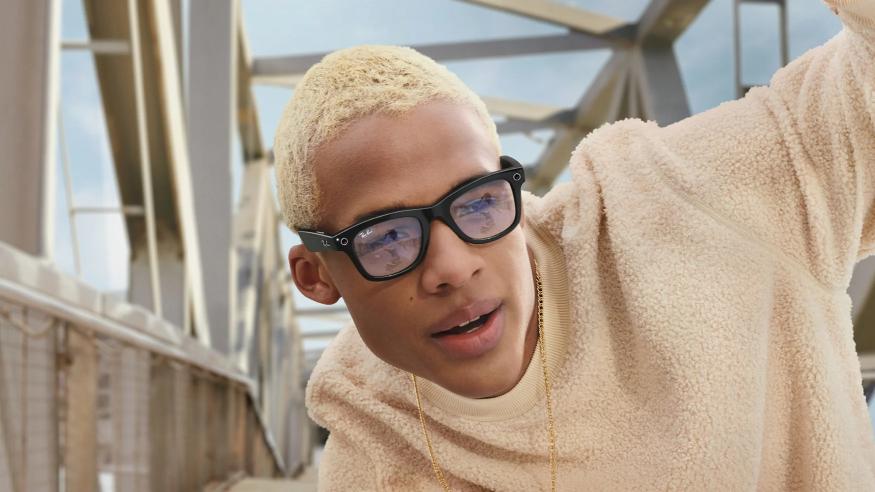 Interestingly, if we are to believe the leaks, we can anticipate the unveiling of two new Meta products in 2025: Ray-Ban Stories 3, which we are discussing now, and the Meta Quest Pro 2. The latter is reportedly set for release in 2025 and will feature Meta's Hyperrealistic Codec Avatars, as showcased in Lex Fridman's interview with Mark Zuckerberg.
Heath has also confirmed that these glasses, similar to Project Orion, will ship with a Neural Interface Band: "The glasses will come with a "neural interface" band that allows the wearer to control the glasses through hand movements, such as swiping fingers on an imaginary D-pad." He continues "Eventually, he said the band will let the wearer use a virtual keyboard and type the same words per minute as what mobile phones allow."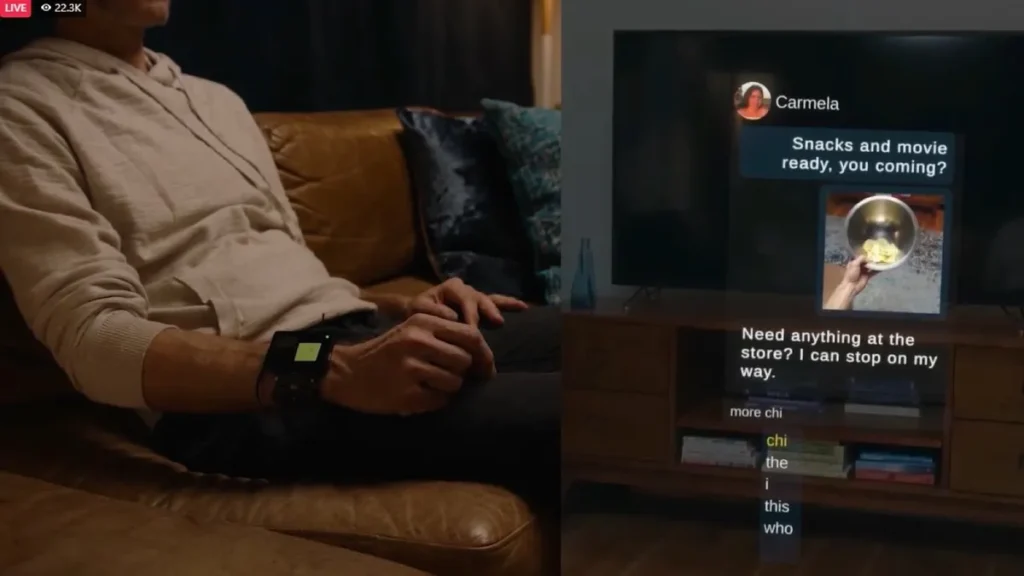 Users will also have the option to upgrade from a standard neural interface band to a neural interface smartwatch, which will feature a camera serving as a "selfie camera" for the glasses. Heath reported that Himel demonstrated the glasses when he showed a video call. During the video call, he could switch between views from the glasses' cameras or the camera on the watch. This functionality is somewhat similar to what Ray-Ban Stories 2 can do now, but with the use of a smartphone instead of a smartwatch and only during live-streaming on Instagram. The smartwatch will also function as a regular smartwatch, with fitness features and compatibility with various fitness and media apps, including WhatsApp.
While we lack specific details about the displays of the third-generation Ray-Ban Stories, it is reasonable to assume that users will also have the capability to view content (including watching movies) on them, similar to what can currently be done with XReal Glasses or Rokid Max. However, we cannot be certain of this feature at this time.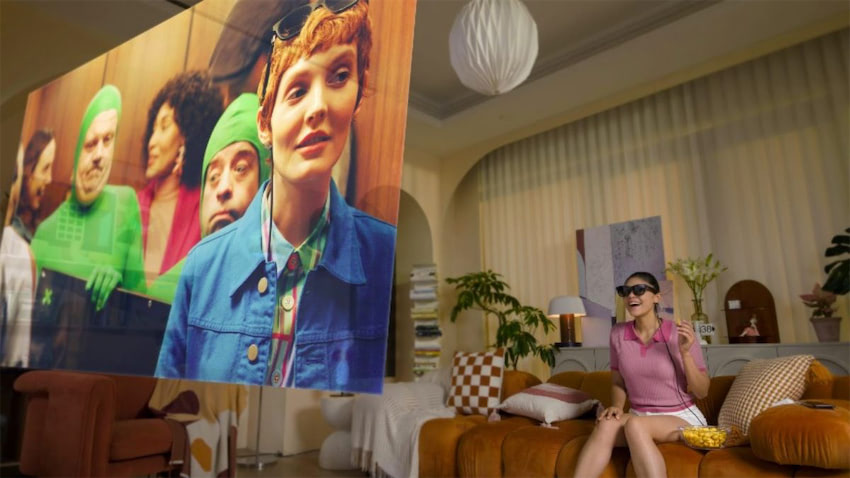 We can also expect enhancements to the functions that are current in smart glasses like Meta Ray-Ban Stories 2. In addition to features like capturing photos, recording videos, and making calls, Ray-Ban Stories 2 boasts a significant feature – Meta AI. With Meta's AI, you can use voice commands to activate various functions on the device, such as taking a photo or video. Moreover, you can ask Meta AI to identify objects in front of you, and it will scan and provide information about them. This is an area of the device's capabilities that we anticipate will be further developed and expanded in Ray-Ban Stories 3.
---
Meta's First Consumer AR Glasses in 2027 – Project Artemis
The first True Consumer AR Glasses are slated for release in 2027. If all goes according to plan with no delays, this year will mark the availability of fully functional True AR Glasses for consumers, much like how we can purchase VR headsets today. However, the question remains: will these glasses target the general consumer market, or might they be more geared toward prosumers?
Reports suggest that Meta intends to produce a limited amount of just 50,000 units for this device. These, well, relatively low numbers don't indicate that Meta anticipates high sales for this product. It may be because of one of three reasons, or all of them combined:
The price point may be quite high, possibly in the range of $1000 to $2000 or even higher.
These AR Glasses will only be available in the U.S.
Meta might not expect significant interest or demand for this product.
Regardless of the reason, the current plan suggests a very limited number of units to be sold. However, these are likely to be the first AR Glasses available on the market for technically anyone to buy. Apple is also rumored to be preparing the launch of AR Glasses within a similar timeframe, so we might anticipate Apple entering the scene shortly after, or possibly even before Meta.
Project Artemis is set to feature LCoS displays instead of MicroLED displays in the previous internal model. LCoS displays are a lot more mature – they have been used since the 1990s in movie projects, so consequently they come at a much lower cost, but with significantly lower specifications. They can't achieve the high brightness levels of MicroLED and are less power-efficient. They were also used in AR Goggles/Headsets like Hololens 1 and Magic Leap 2.
These AR Glasses will also feature glass waveguides instead of the silicon carbide waveguides used in the previous 2024 internal model. This change is because of the extremely high cost of silicon carbide and its limited availability. As a result, Project Artemis will offer a reduced Field of View, around 50°, which is in line with other AR devices like Hololens 2 and Nreal Light.
Project Artemis will also be equipped with an external wireless compute puck and likely the previously mentioned neural input wristband, which interprets neural signals from your brain to your fingers. Originally, the wireless puck was supposed to include a lidar depth sensor for environment scanning, but it seems this feature was removed, likely due to cost considerations.
The puck will include a 5G modem for connectivity, a touchpad for interaction, and a battery. Additionally, the glasses will likely have batteries incorporated into their sides. The computing tasks will be handled by the Snapdragon chip inside the puck, reducing the weight of the glasses.
That is all we currently know. Keep in mind that these are leaks, and although they come from very reliable sources, there's always a chance of misinterpretation or Meta could just change their plans, as they often do. Nevertheless, we are certainly on the edge of the next computing platform.