Meta Quest 2 sale – the headset is now at its cheapest for Holiday Season
Meta Quest 2 has undergone quite a journey. Initially priced at $300, it set a benchmark as the most affordable Standalone VR headset at the time. Almost two years later, Meta increased the price to $400, only to revert to the $300 mark upon the launch of Quest 3. With the upcoming release of a new headset from Meta, most likely aimed to replace Quest 2, the company is once again reducing the price of Quest 2.
The Meta Quest 2 is currently priced at $249 in the U.S. for the 128GB version and 299€ in Europe. The 256GB variant is available for $299 in the U.S. and 349€ in Europe. This marks a $50 reduction for a limited time, described by Meta as a "limited-time holiday deal." While earlier holiday deals included free games like Beat Saber or Resident Evil 4 with the headset, the current offer does not include any games.
---
Is buying a brand-new Quest 2 still worth it?
We would say no. Unless you're in a hurry and really want an unused headset, we recommend either waiting a few months or opting for a second-hand unit at a significantly lower cost.
"Waiting a few months"? For what? Many may ask. According to the latest leaks, Meta is gearing up to launch the 'Quest 3 Lite,' a headset codenamed Ventura, in the first half of 2024. This headset is poised to replace the Meta Quest 2 and will reportedly be priced at just $200 for the version without controllers, and, presumably, $300 with controllers.
The 'Quest 3 Lite' (as it could be named) will incorporate the XR2 Gen2 Chipset, the same one found in the Quest 3, ensuring it is a future-proof headset for upcoming AAA VR titles. While games like Asgard's Wrath 2, Assassin's Creed: Nexus, or Arizona Sunshine 2 will function on Quest 2 (albeit with lower graphics), the compatibility of AAA VR games slated for release in 2024 and beyond is uncertain.
While no reports provide detailed information about specific components and features of the headset, one report suggests that it will use Fresnel Lenses to manage costs. For Quest 2 users or potential new buyers, it seems that this headset will primarily serve as an upgrade due to the inclusion of a new chipset.
If you're interested in this headset, it's essential to be aware that there are currently two exclusive reports providing somewhat conflicting information about certain aspects of the device. Mark Gurman's report suggests that the headset will have mixed-reality capabilities, similar to Quest 3, while another report from China, which proved to be accurate in terms of VR/AR hardware, indicates that the headset will feature a black-and-white passthrough (similar to Meta Quest 2), with the only difference being the inclusion of the latest, more powerful chipset.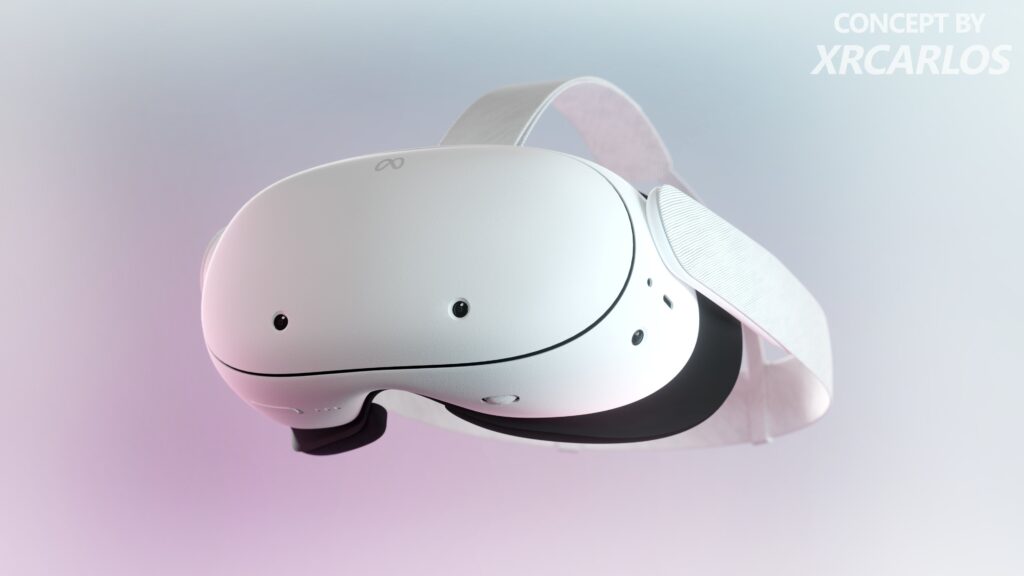 Andrew Bosworth, Meta's CTO, mentioned in his Instagram AMA that Quest 2 will receive software support for three years after it ceases to be sold, which is likely to happen around the release of Quest 3 Lite. While "software-supported" means that Meta will provide updates for the hardware, it doesn't guarantee continued support for all VR games. The release of Quest 3 Lite may mark XR2 Gen1 in Meta Quest 2 as a relic of the past, encouraging developers to shift their focus away from supporting it over time.
However, purchasing a second-hand Quest 2, which you may find for around $150 (or even lower), is a different story. This price for such a headset is excellent, and we anticipate it to be available at an even lower price after the Quest 3 Lite release.