Overview of Meta Quest 3 Leaks | Speculations and Theories
With the unveiling of the premium mixed reality headset, Meta Quest Pro, we witnessed groundbreaking features, such as color passthrough, pancake lenses, and eye and face tracking. As per the leaks, it appears that many of these innovative features will be making their way to the upcoming Meta Quest 3, which is poised to be a more affordable option for consumers.
Meta Quest 3 is going to be the successor of Meta Quest 2, which was released in 2020 and is currently the most successful headset in the world. It has been three years, and technology has come a long way, making it the perfect time to release the next-generation consumer headset, Meta Quest 3.
---
Table of Contents
---
Meta Quest 3 Release Date
The official release date for the Meta Quest 3 has yet to be announced. However, Meta has hinted at a planned launch in 2023, according to recent reports. Considering Meta's past product releases, it's highly probable that the headset will be unveiled during the Meta Connect Event in the fall.
Meta Quest 3 Price
According to an official statement from Mark Zuckerberg, the CEO of Meta, the Meta Quest 3 will be a consumer product with mixed-reality capabilities. In an interview with Stratechery, Zuckerberg revealed that the price of the Quest 3 will be in the range of $300-500. But most recent leaks from internal presentation in Meta, point out that Quest 3 will be slightly more expensive than its predecessor. The current best estimate is $429-500 for the 256GB version and $529-600 for the 512GB version.
---
Meta Quest 3 as a Mixed-Reality Device
One of the most significant improvements in the Meta Quest 3 is its camera system. The headset will feature six cameras:
Two "CANYON" Cameras on the sides for tracking
Two "GLACIER" Cameras on the front for tracking
Two RGB Passthrough cameras on the front for mixed-reality capabilities
Not only that, but the headset will also feature a depth sensor, which is not even included in the significantly more expensive Meta Quest Pro. This is great news because the depth sensor will allow for much more accurate hand tracking, and highly precise room mapping (including the wall, chair, table recognition, and more).
AR experiences on Meta Quest 3 will be even better than what Meta Quest Pro has to offer. This is not only due to the depth sensor but also thanks to the two RGB cameras, instead of one, that the Quest Pro has.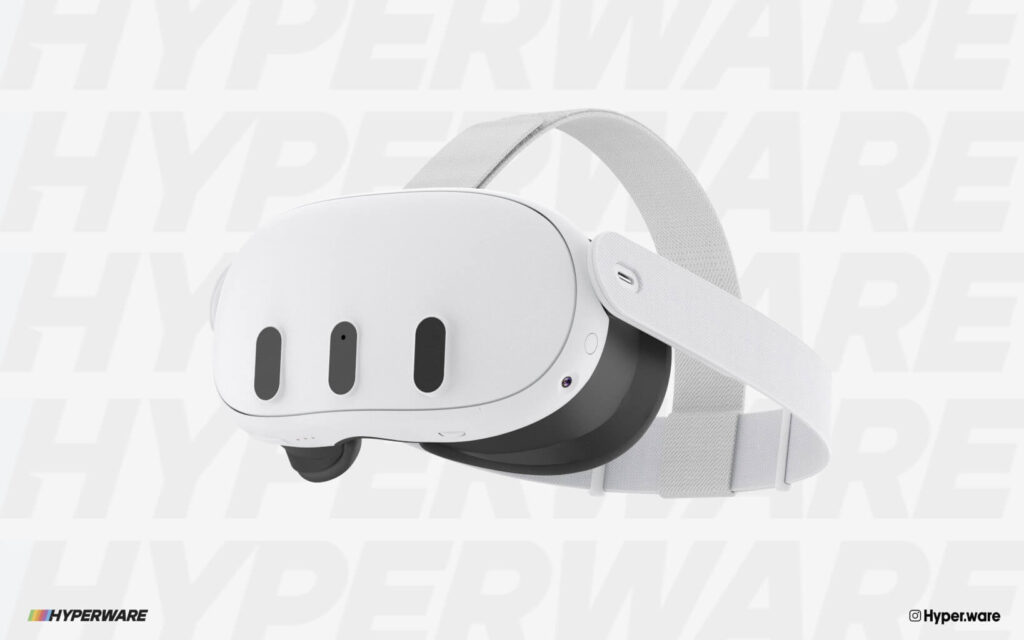 ---
Will Meta Quest 3 feature eye and face tracking?
Unfortunately, no. According to leaks from Brad Lynch, the Quest 3 won't include face and eye tracking due to the high cost of the technology. Meta's CTO, Andrew Bosworth, was asked about how long it will take to implement face tracking during his Q&A on Instagram, and he said:
It's going to be a while, years. Why? All those extra cameras are expensive, is the answer. Like extra cameras, the processing power to do those cameras… a lot of the pieces required to pull it all together. We just don't see a path to getting that in in the next year, two years, three years.
Based on his words, we can say that eye and face tracking won't be included in consumer-grade products anytime soon. We will not most likely see it until the Meta Quest 4, and maybe even the Meta Quest 5.
---
Pancake Lenses and Design
Meta's Reality Labs have been perfecting Pancake lenses for years, and they will be a major upgrade for optics and weight distribution in the upcoming Meta Quest 3. These lenses provide sharper images, better weight distribution, and a wider field of view (ranging from 100-105 degrees, which is similar to the Meta Quest Pro).
In addition, the headset will come with a detachable soft strap, which allows users to customize their headset. While the soft strap in Meta Quest 2 was uncomfortable for many users, Meta Quest 3's improved design should reduce this issue. Users can also upgrade to other straps, such as the halo-like strap or elite strap.
However, it's worth noting that the design of the Meta Quest 3 will make previous Elite Straps or third-party straps incompatible with the new headset. This is because the USB-C and mini-jack inputs are located on the sides of the straps, rather than on the headset itself like in the Meta Quest 2.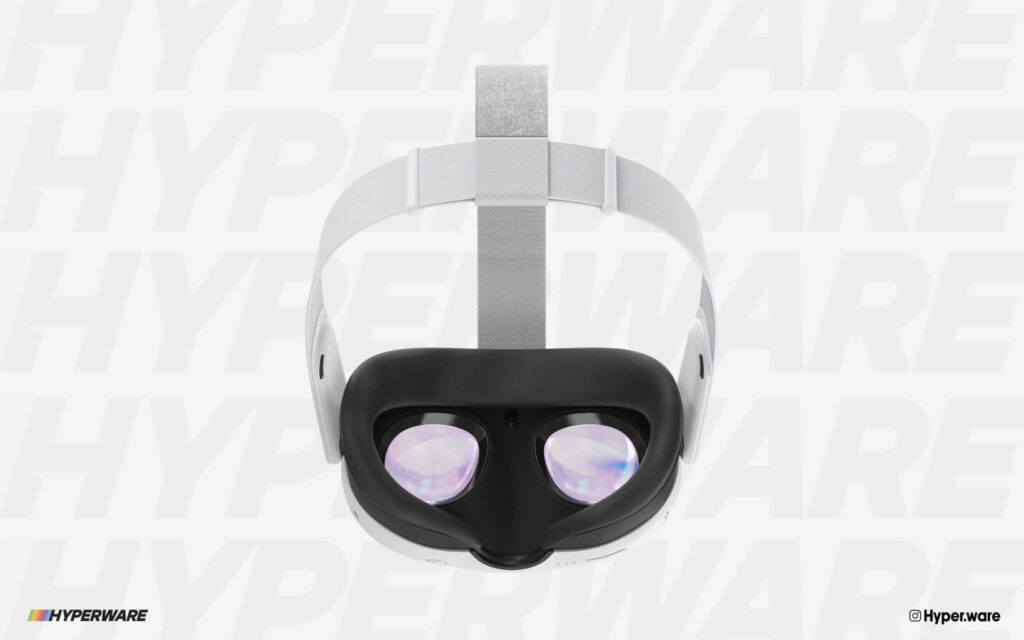 ---
Displays and IPD Adjustment in Meta Quest 3
Meta Quest 3 will feature two LCDs with a resolution of 2064×2208 each, a significant upgrade from the single display found in Meta Quest 2. The resolution is 30% higher than Quest 2's 1832×1920 per eye. Additionally, the headset will feature pancake lenses, which are known to improve overall sharpness and image quality even further.
According to Brad Lynch, a reliable XR analyst, the displays in the Meta Quest 3 may be rotated by 21 degrees. This would not only provide a larger field of view but also potentially reduce production costs and increase the range of interpupillary distance (IPD) settings.
Another exciting feature that the headset will bring is the IPD Adjust wheel located at the bottom of the headset. This will allow users to slide the lenses and screens sideways to precisely adjust the distance between them to match the user's interpupillary distance (IPD). This is a major improvement over the Quest 2, which only offered three IPD settings that changed only the position of the lenses, not the screen, causing variations in the field of view each time the IPD was changed.
In addition to the IPD Adjust wheel, the Meta Quest 3 will also include a button inside the headset that can be used to pull the HMD forward or backward. This will help users with glasses to find a more comfortable fit.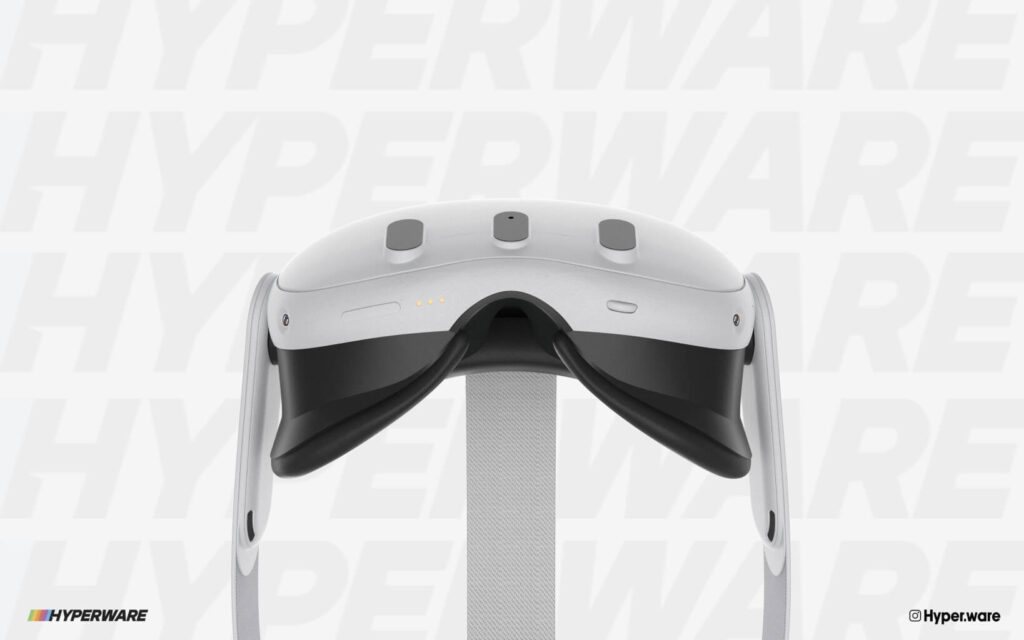 ---
Next-Gen Snapdragon XR2 Gen2 Chipset with 2x Performance
Lynch's video states that the upcoming Meta Quest 3 is set to be equipped with the Snapdragon XR2 Gen2 chipset, which promises twice the performance of its predecessor and a more seamless, quicker, and more engaging experience.
Lynch also assumes, that the Meta Quest 3 will come with up to 512GB of storage and 12GB of RAM, which is 2x more than its predecessor. That will provide users with a large space to store their VR content and ensure that users can also work with many virtual monitors, and play games with all the power the new chip will deliver.
Snapdragon XR2 Gen2 will feature an Adreno 740 GPU that is up to 3x more powerful than the previous GPU found in the XR2 Gen1. This means that users will get better graphics, more performance, and possibly even 144Hz experimental mode.
Additionally, the headset will have faster LPDDR5 RAM, enabling games and apps to load faster, and support for the latest Wi-Fi 6e standard, promising faster and more reliable connectivity to the computer via Airlink or Virtual Desktop.
However, it's worth noting that even with a 3x more powerful GPU, Snapdragon XR2 Gen2 will deliver only about 2.4 teraflops, which is still not enough to run any AAA PCVR title.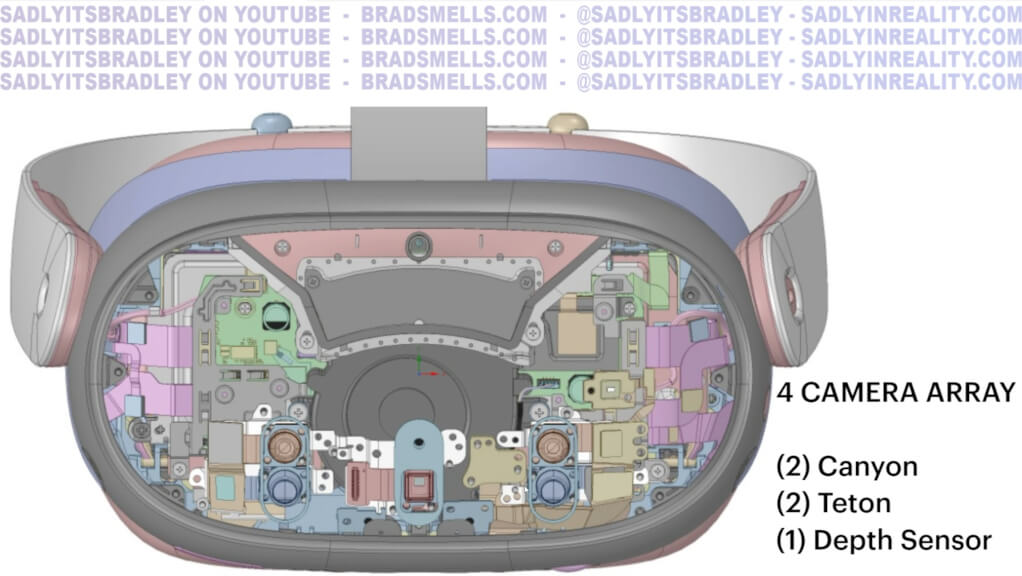 ---
What will happen to Meta Quest 2 after Meta Quest 3 release?
There is nothing to worry about. Meta's executives said many times, that Meta Quest 2 will have a long life, even after the release of their next consumer-grade product. It's their most successful headset and it will have support and updates for the next years.
Nevertheless, Meta Quest 3 will be a significant update from the previous generation, and its release will make Quest 2 stand out as the old tech product. But as we expect, we will see serious differences between Quest 3 and Quest 2, when developers will take full advantage of new hardware.