Mark Zuckerberg officially revealed Meta Quest 3, confirming the rumors and announcing the date for Meta Connect
Just moments ago, Mark Zuckerberg, the CEO of Meta, teased the Meta Quest 3 headset. The surprise announcement came just two hours before the Meta Gaming Showcase.
The Meta Quest 3 is expected to feature a 40% thinner design and significant improvements in optics and resolution. Detailed specifications of the headset can be found there, as the leaks surrounding it are highly credible, supported by the 1:1 design and confirmed rumors that were leaked by Brad Lynch a year ago.
The Meta Quest 3 will be priced at $499 in the US and 569€ in Europe. Mark confirmed that the headset will be equipped with the latest Snapdragon Processor, offering a significant performance boost compared to the SoC in Quest 2, with a reported two-fold increase in power.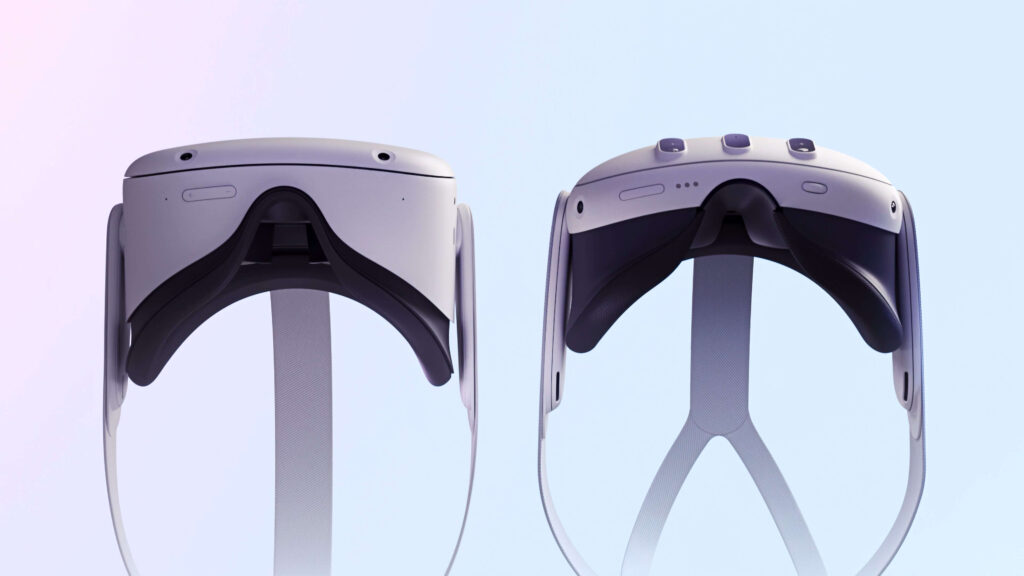 ---
The most significant feature of the headset will be its Mixed-Reality capability, coined by Mark as "Meta Reality." It will incorporate two full-color RGB cameras and a depth sensor, making it a standout feature that even the Quest Pro didn't possess.
New controllers were recently unveiled, although there is currently no confirmation regarding the tracking method they will employ. However, the design aligns with the hands-on article shared by Mark Gurman, reinforcing the notion that these controllers do not feature tracking rings or built-in cameras.
"Thanks to our advances in tracking technology, we've dropped the outer tracking rings so the controllers feel like a more natural extension of your hands and take up less space. We also included TruTouch haptics that first debuted in Touch Pro to help you feel the action like never before." The company continues with "You can even upgrade to our fully self-tracked Meta Quest Touch Pro Controllers for a premium experience."
Meta has also announced their new exclusive AAA VR game. "Be sure to tune in for today's Meta Quest Gaming Showcase for a rundown of new games and updates coming to the Quest Platform—plus a sneak peek at Quest 3's AAA flagship adventure." It is evident that the company is referring to Asgard's Wrath 2, which was recently leaked.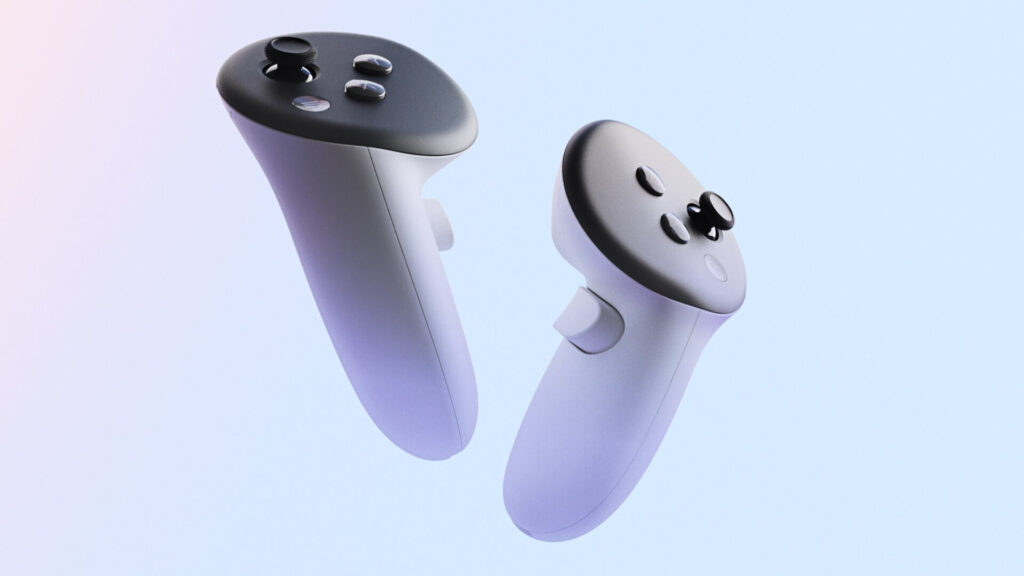 ---
Meta Quest 2 gets a lower price and a significant performance boost
According to the blog post, Meta has announced a price reduction for Meta Quest 2, bringing it back to $299 for the 128GB version and $349 for the 256GB version. Furthermore, Meta has confirmed the rumors that Quest 2 will be sold alongside Meta Quest 3. The company stated, "We'll continue to sell Quest 2 and Pro alongside Quest 3, and we'll keep shipping new software updates to make the Quest experience even better."
Quest 2 and Quest Pro will receive a significant performance boost in an upcoming software update. The GPU and CPU of both headsets will be updated, resulting in a CPU performance increase of up to 26% and a GPU speed increase of up to 19% for Quest 2 and 11% for Quest Pro.
The company also announced that Quest 2 and Quest Pro will be equipped with Dynamic Resolution Scaling, allowing for increased pixel density without compromising the FPS (frames per second). This will bring a lot better VR Experience to the people who already have Quest 2.
Mark stated that further details about the Quest 3 will be unveiled during this year's Meta Connect event, tentatively scheduled for September 27. Additionally, more information about the headset may also be disclosed at the Meta Gaming Showcase, which is set to take place today.