Overview of the Latest Leaks and Testers' Reports on Meta Quest 3
The highly anticipated successor to the Meta Quest 2, known as the Quest 3, is expected to be launched later this year.
Initially, the headset was speculated to be announced during Meta Connect, and it remains highly likely. However, recent leaks have dramatically changed the situation, leading us to believe that Meta will showcase their headset, at least to some extent, during the Meta Gaming Showcase. The abundance of rumors surrounding this event adds further weight to this possibility.
We have also acquired new information regarding the device's weight, controller specifications, confirmation of its advanced mixed-reality capabilities, IPD adjustment, clarity, and other details. If you're interested in learning more about the headset, we highly recommend reading our comprehensive overview of all the Quest 3 leaks, where we delve into its specifications and more in-depth.
---
Table of Contents
---
Meta Quest 3 Mixed-Reality Capabilities
We received confirmation about Quest 3's focus on Mixed-Reality quite some time ago from XR Industry Leaker, Brad Lynch. In his video, he shared a wealth of valuable information about the headset, including its mixed-reality capabilities. Lynch revealed that the Quest 3 will be equipped with a depth sensor and 2 RGB Cameras, unlike the Quest Pro, which only has one.
Today, these rumors were solidified by Mark Gurman, a distinguished Apple analyst, who had the rare opportunity to experience the device firsthand. Gurman confirmed the speculations, stating, "Due to the dual RGB color cameras, video pass-through on the Quest 3 presented colors more accurately and offered an almost lifelike rendering of the real world." Gurman further remarked, "I was even able to use my phone while wearing the headset"
The Quest 3's remarkable mixed-reality capabilities may surpass even those of the Quest Pro, as demonstrated by its unique feature allowing seamless phone usage while in passthrough mode. With the inclusion of two RGB cameras, users will enjoy extended periods of immersive mixed-reality experiences, whether it be for work or leisurely gaming sessions.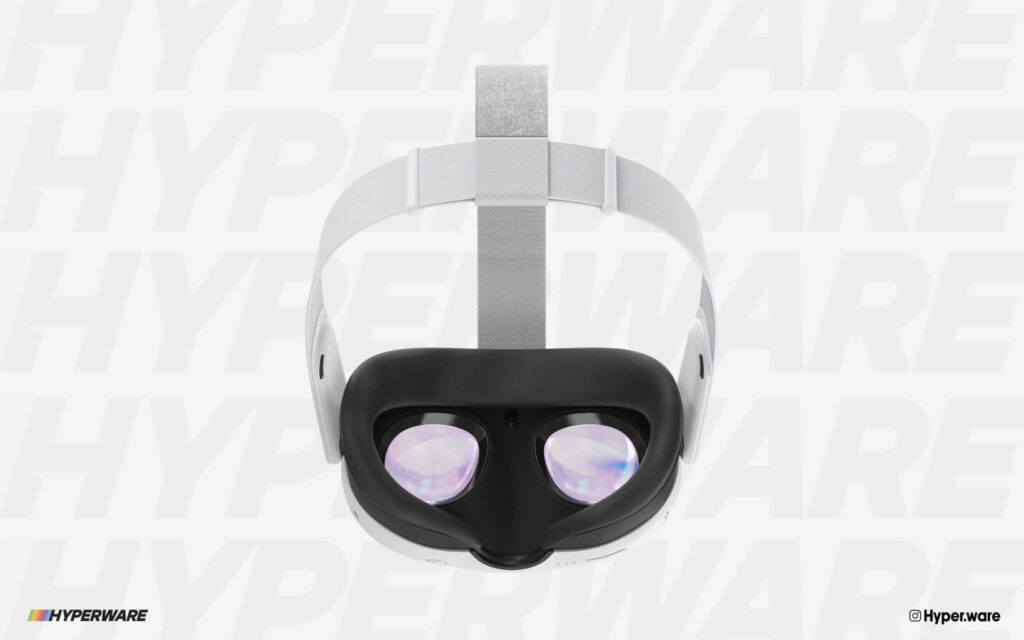 Gurman's confirmation also includes the presence of a depth sensor on the device. According to his insights, the depth sensor will enable the device to effortlessly detect and map the surrounding walls, tables, and couches without any manual intervention. This automatic mapping feature eliminates the need for users to manually map their environment, ensuring a seamless experience.
Mixed-reality gaming holds immense potential on the Quest 3, especially with the inclusion of the depth sensor. Gurman offers an intriguing example where players can shoot at virtual targets on the walls, which will result in the depth sensor and AI technology seamlessly rendering bullet holes on the corresponding real-world surfaces.
---
Meta Quest 3 Controllers
In Gurman's article, it is revealed that the controllers accompanying the Quest 3 will undergo a complete redesign. Reportedly, they will resemble the Pro controllers, but they will no longer incorporate rings with IR LEDs or tracking cameras. While Gurman did not elaborate on the tracking mechanism for the new controllers, there are plausible theories that lend credibility to their functionality.
Meta has the potential to introduce clever tracking solutions for their controllers, such as integrated IMUs and hand tracking. Another possibility is the inclusion of IR LEDs directly on the controller instead of utilizing a ring. While this combination of tracking methods may enable functional controller tracking, the question remains whether it would be effective and reliable.
According to Gurman, Meta's new controllers may face challenges in accurately determining their position in space, which could potentially impact games like Beat Saber. However, we can anticipate Meta to address this issue through software updates or other tracking enhancements, aiming to improve the overall tracking performance.
---
Meta Quest 3 Clarity and IPD Adjustment
We can reasonably expect Meta Quest 3 to incorporate Pancake optics, likely similar to those used in Meta Quest Pro. However, Gurman's remarks did not confirm any significant improvement in resolution and clarity. In fact, he acknowledged that the clarity felt comparable to that of Quest 2. This statement raises ambiguity since it seems unlikely for Quest 3 to possess similar clarity considering the use of Pancake optics and higher-resolution displays.
We advise taking his statement about clarity with a degree of skepticism and awaiting additional reviews of the headset from other sources. Nevertheless, one aspect we can confidently anticipate is an improved IPD Adjustment feature.
Gurman's confirmation of an IPD Slider on Meta Quest 3, reminiscent of Quest 1, is a welcomed development. The limitations of the three-step IPD adjustment in Quest 2, offering only 58, 63, or 68mm, were evident. With improved IPD solutions, a wider range of individuals will have the opportunity to enjoy comfortable VR experiences.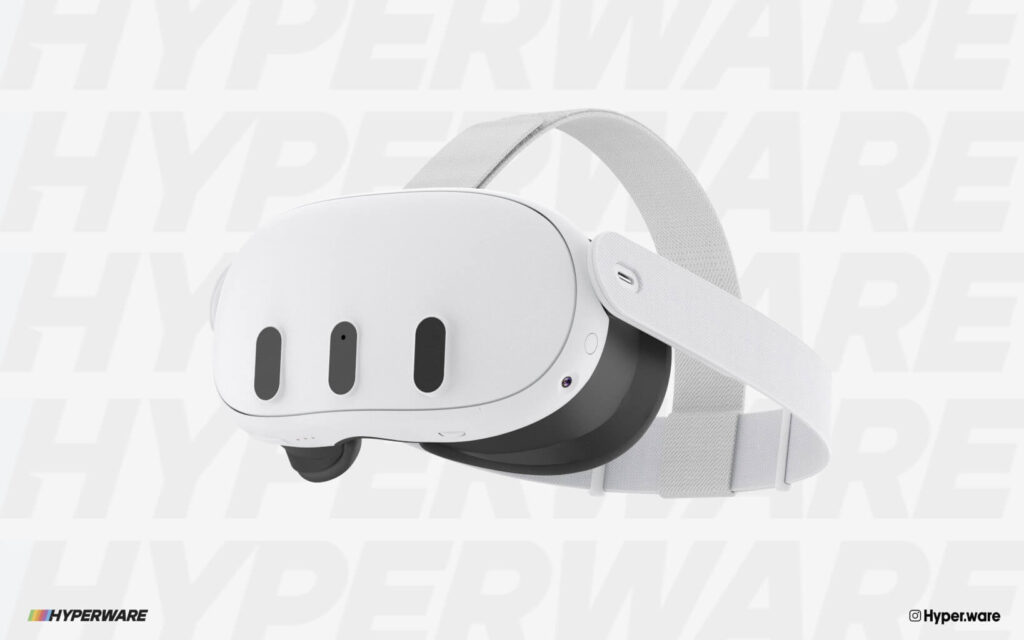 ---
Meta Quest 3 Weight
We had high hopes for a lightweight headset from Meta, given the utilization of Pancake optics in Quest 3, and these expectations seemed reasonable. However, a recent tweet by Cix Liv (which has been deleted), who apparently possesses a devkit of the headset, revealed its weight. To our astonishment, Quest 3 is said to weigh 509 grams, slightly more than Quest 2.
While the weight may be somewhat disappointing, it is important to take this news with a grain of salt. Even if Quest 3 does end up weighing the reported amount, Meta has the potential to address this concern. They have incorporated a new system-on-a-chip (SoC) in the headset, the Snapdragon XR2 Gen 2, which is purportedly twice as powerful as its predecessor.
It is possible that Meta has included an additional fan to ensure optimal performance with the new SoC. Additionally, the inclusion of an IPD Slider can contribute to the overall weight, as the mechanism for adjusting IPD can be somewhat substantial.
However, both Gurman and Cix have reported that Quest 3 actually feels lighter than Quest 2. This can be attributed to the sleeker design of the headset, where the weight is distributed closer to the face, resulting in a perception of reduced weight on the head.
---
Meta Quest 3 new Snapdragon SoC
Gurman's confirmation of the presence of a newer Snapdragon SoC inside the headset aligns with our earlier discussion. He further stated, "The speed of navigating through the device's interface, launching apps, and playing games also felt much improved over the Quest 2".
Although Gurman didn't delve into further details about the SoC, it is reasonable to anticipate that the Quest 3's enhanced power will enable the launch of more advanced games. It is possible that certain games will be exclusive to Quest 3, leveraging its capabilities.
The Meta Gaming Showcase, scheduled for June 1, could serve as a platform for announcing such games, including highly anticipated releases like GTA: San Andreas or Asgard's Wrath.