Szukasz możliwości eksploracji różnorodnych gier VR w przystępnej cenie? Meta Quest Plus może okazać się dobrym wyborem
Meta niedawno ujawniła swój nowy plan subskrypcyjny Meta Quest Plus (lub Meta Quest+), oferujący graczom możliwość odebrania dwóch nowych gier co miesiąc. Subskrybenci mogą dodać te gry do swojej biblioteki i zachować do nich dostęp tak długo, jak ich subskrypcja jest aktywna.
Jak wspomniano na blogu Meta Quest, gracze mają możliwość kupna miesięcznego abonamentu Meta Quest Plus za 7,99 USD lub rocznej subskrypcji za 59,99 USD, co będzie oznaczało oszczędność na poziomie 37% w porównaniu do opcji miesięcznej. Dodatkowo, Meta obecnie oferuje promocyjną zniżkę, dzięki której użytkownicy mogą cieszyć się subskrypcją Meta Quest Plus za wyłącznie 1 USD, póki zakupią ją przed 31 lipca.
Wraz z kupnem subskrypcji, gracze mają możliwość odebrania dwóch gier VR wyselekcjonowanych przez Metę każdego miesiąca. Innymi słowy, to Meta wybiera dwie gry które ty odbierzesz, a nie ty. Dla firmy może być to opłacalne, ale dla przeciętnego Kowalskiego? To zależy.
Jeżeli gry ze swojej biblioteki jesteś w stanie policzyć na palcach dwóch rąk, to taka subskrypcja może okazać się naprawdę opłacalna, ponieważ pozwoli ci zagrać w gry o których kupnie byś może nawet wcześniej nie pomyślał.
Meta Quest+ będzie kompatybilne ze wszystkimi goglami Meta Quest, w tym z nadchodzącym Meta Quest 3. Szczegółowy poradnik dotyczący aktywacji subskrypcji można znaleźć tutaj.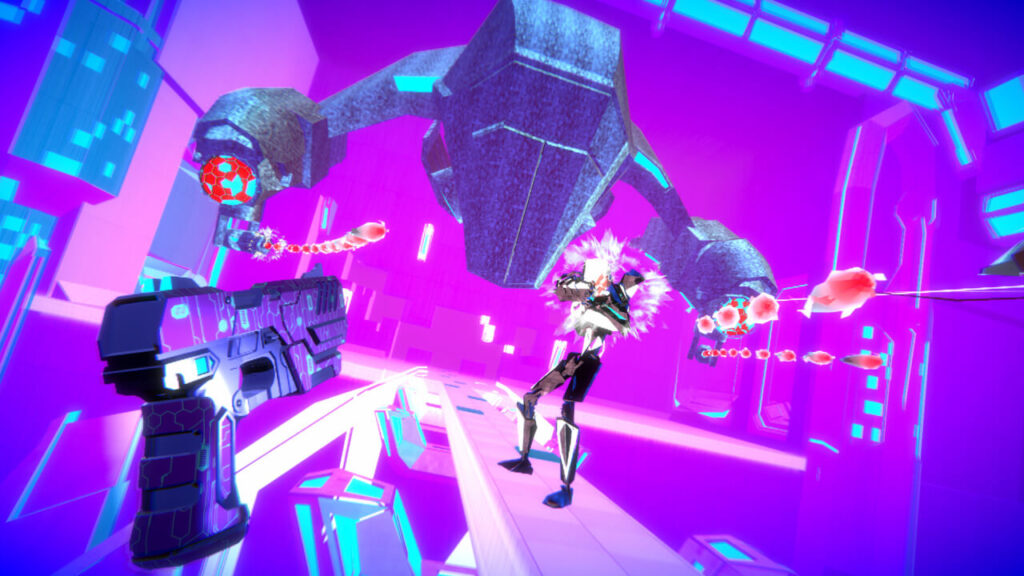 Jakie gry będą dostępne?
W pierwszy miesiącu subskrypcji Meta Quest+, gracze uzyskają dostęp do pięknego i niesamowicie angażującego klasyka w VR – Pistol Whip. Ponadto, dostaną dostęp do gry która przypomni ci "stare dobre lata" (jeżeli urodziłeś się w latach 80) – Pixel Ripped 1995. Obie te gry jak na pierwszy miesiąc, w dodatku za dolara (czyli 4 złote) jest naprawdę dobrym dealem.
Co ciekawe, Meta ogłosiła również listę gier na drugi miesiąc subskrypcji. Możemy spodziewać się renomowanego tytułu Walkabout Mini Golf oraz strzelanki rogue-like MOTHERGUNSHIP: FORGE.
Meta zastosowała tu interesującą taktykę. Bowiem firma oferuję graczom subskrypcję która będzie budować ci ogromną bibliotekę (24 gry w rok), jeżeli będziesz za nią płacił. To zapewni Metę, że użytkownicy którzy przywiązali się do subskrypcji i gier które mają dzięki abonamentowi, z niego nie zrezygnują i dalej będą płacić.