Meta Quest v57 Update Rolls Out, Offering More Avatar Customization Options, Free Teleportation in Horizon Home, and More, but No Legs.
After significant updates like v55 and v56, we're now getting the next one – v57. Although it might seem relatively smaller than the previous ones, it still brings important features. This update hints that it's just the calm before the storm, which will likely come with the upcoming release of Meta's next headset, Quest 3. Update v58 is expected to accompany the headset and will likely introduce many changes related to Mixed Reality and more.
Avatar's Legs which users can now have fun with are available on v57 PTC (Public Test Channel), which could indicate that this important feature should make its way into Meta Quest v57, but it is not the case, at least for now.
Let's explore the most significant changes this update brings.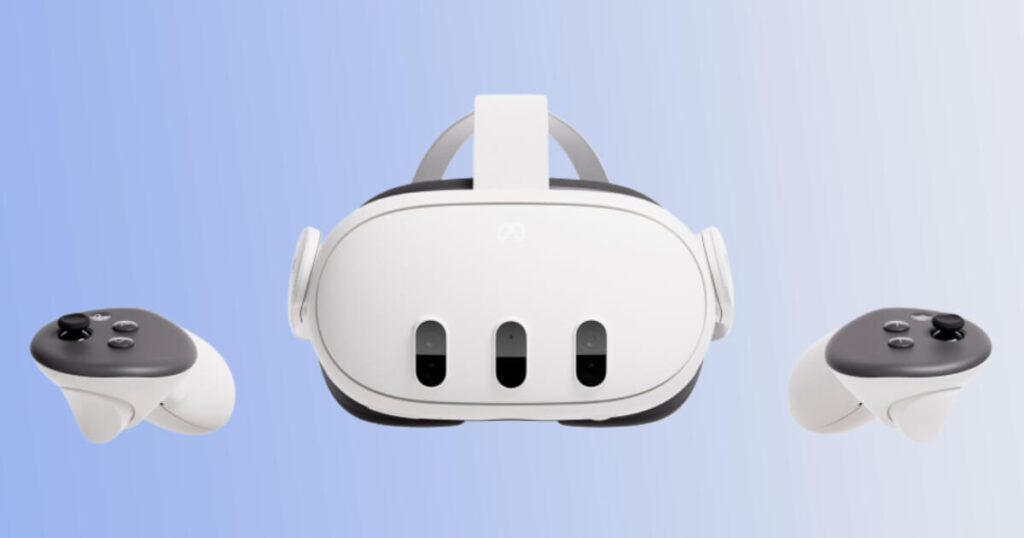 ---
Table of Contents
---
Free-Form Locomotion in Horizon Home
One of the major improvements in the Meta Quest v57 update is the change to the locomotion system in Horizon Home. Previously, users could only teleport through predefined hotspots, which were limited in number. This limitation left many users disappointed, especially those who wanted to explore their home environment more freely.
Now, users can enjoy more freedom in Horizon Home as they can teleport more freely within the environment. However, there are still some limitations to keep in mind. According to Meta, teleportation cannot be used to go through walls, furniture, or virtual objects like the Avatar Mirror. Additionally, users are not allowed to teleport too close to other people to respect their personal space.
---
Unsend Image Messages
While Meta has introduced chat functionality into their ecosystem, it has been lacking several fundamental features that are present in their other chat apps, such as Messenger. One of these missing features is the ability to unsend or delete Image messages.
If you've sent something you regret or accidentally sent a message, you can now unsend the Image message, preventing another user from seeing it.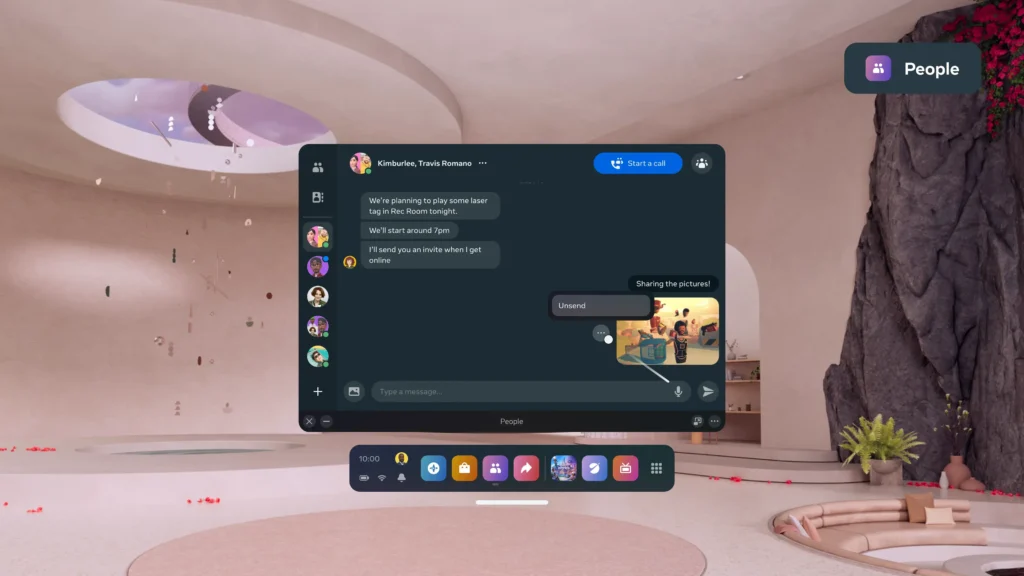 ---
Horizon Feed instead of Explore Tab
The Explore Tab, which was the default window when you turned on your Quest headset, has been renamed to Horizon Feed. It's a place where you can find apps, entertainment, and community content, according to Meta. It will also feature reels, as announced some time ago.
Despite the renaming, the functionality of this tab remains largely the same. Meta seems to be emphasizing Horizon Worlds by prominently featuring its name in various places.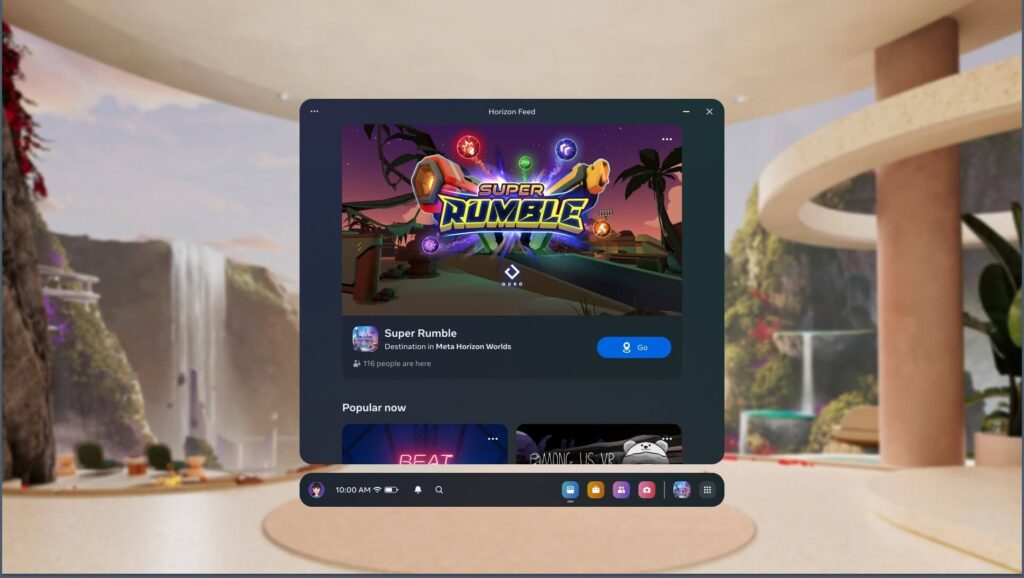 ---
Enhanced Avatar Customization
Users now have the ability to customize their avatars even more, tailoring them to their own preferences. While Horizon Avatars are still low-poly and have a cartoonish style, Meta seems to be moving towards making them look better by offering more customization options.
Users will have the ability to fine-tune elements like hair and eyebrow color, make more precise adjustments to their skin tone, and even add makeup and face paint. This will enhance the appeal of their avatars, without necessarily striving for a hyper-realistic look, which would demand more powerful hardware.
---
Mixed reality and boundary
While Quest 3, with its game-changing Mixed Reality capabilities, is just on the horizon with the announcement set for September 27th and the release date on October 10th, Meta cannot overlook their best-selling headset, Quest 2, and the high-powered Quest Pro.
According to Meta, some apps with mixed-reality experiences will no longer trigger a boundary warning when you approach or pass the boundary area, a feature essential for seamless Mixed Reality experiences. In contrast, users now have to manually create their Guardian System on headsets like Quest Pro, which limits their ability to freely move around the house with the headset on, as the Guardian will appear, even though you can perfectly see your surroundings.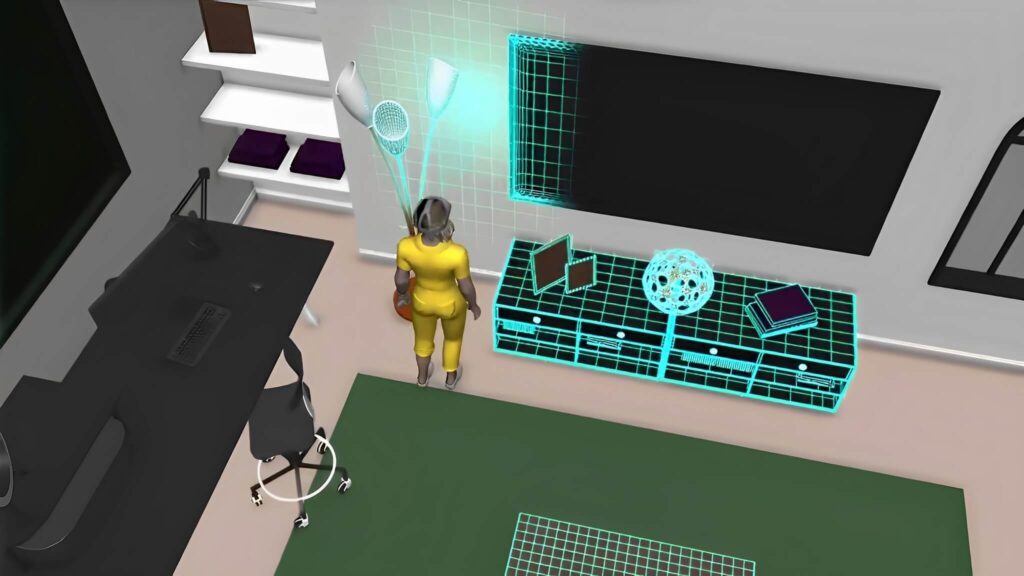 ---
Meta Quest Legs – Where are they?
Meta Quest Legs were officially announced by Zuckerberg himself at Meta Connect 2022. However, the whole scene was created using very expensive mocap suits and CGI. Nevertheless, predictive AI algorithms may predict the position of our legs quite accurately.
On Meta Quest v57 PTC (Public Test Channel), various users observed that their avatars now have… legs! But they are only visible to their own user when they look in the mirror.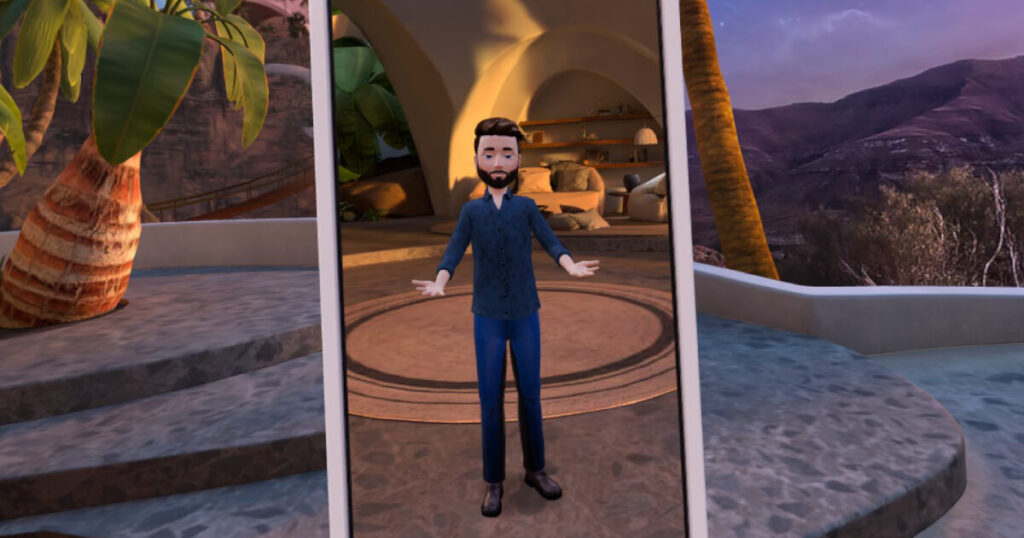 However, in the update notes provided by the company, there is no mention of Leg Tracking being officially added to Meta Quest v57. While some improvements might occur, it's possible that Meta will take its time to refine this feature, especially considering its current bugs, and release it with Quest 3.