The acclaimed VR classic, Pixel Ripped 1995, is out today on PSVR2!
Pixel Ripped 1995 has garnered acclaim and appreciation as one of the best VR releases on both the Meta Quest platform and Steam. This game offers players a nostalgic journey back to the golden era of 16-bit and 32-bit classics, achieved through a creative blend of gameplay elements never seen before.
In the game, players step into the shoes of David, an 11-year-old kid chosen by the main character, Dot, to restore balance across multiple dimensions. Yeah – The game has plenty of humor, which surely adds to its charm. While XRDailyNews hasn't published a review for the game yet, we've had a chance to play it, and we highly recommend it.
And now, this title is making its way to PSVR2, Sony's latest headset compatible with the PS5. However, the studio behind the game isn't just porting it to another platform; they've gone the extra mile to take advantage of the headset's unique features. According to the game's press release, Pixel Ripped 1995 on Playstation VR2 will introduce the following features:
Enhanced Performance and Graphics
The game now delivers fluidity and sharpness like never before. Leave the constraints of 60fps behind and elevate your gameplay with an amazing 120fps experience!

Head Rumble
With the groundbreaking headset rumble feature on PSVR2, players will be able to feel the action and tension of each moment and get even more immersed in the story!

Adaptive Triggers
The introduction of adaptive triggers adds an entirely new dimension of immersion. With this special rumble feature, players will be able to experience the game with the enhanced touch and motion sensors in the all-new PSVR2 controller!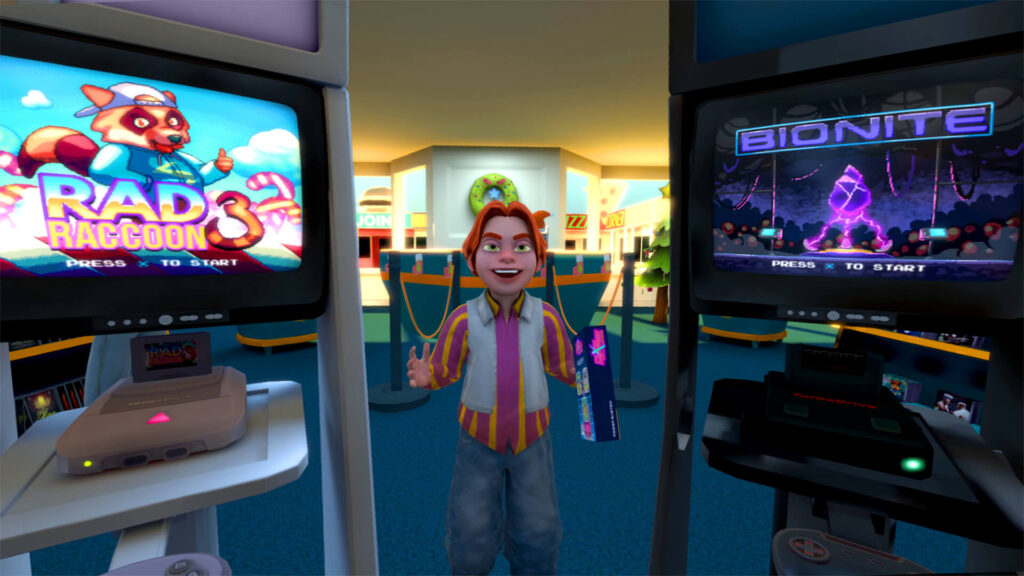 Yuri Arce, one of the developers responsible for porting the game to Playstation VR2, has shared insights about the process and the new features:
"With each new version, we try to take Pixel Ripped 1995 to the next level and innovate using new technologies, and with PSVR2 the whole team is happy to present our players with the definitive edition of this amazing entry in the franchise, now running on 120fps gameplay feels amazing and in conjunction with the new haptic and trigger feedbacks it really is the best way to experience it.

95 was one of the first games I played in VR and really made me see how amazing VR gaming is as a medium by bringing pure joy and fun through its atmosphere and gameplay. I hope players on PSVR2 have as much fun as we had when porting it!"  – Yuri Arce (Game Developer)
You can find Pixel Ripped 1995 on the Meta Quest Store, Steam, and now on the PlayStation Store, priced at $19.99 USD/EUR. Furthermore, players who already own the game on the original PlayStation VR will be able to upgrade to the enhanced version on Playstation VR2 at no extra charge.