Meta is highly likely to introduce Quest 3 with a charging dock that accommodates the headset and both controllers
Have you ever experienced that moment when you're all set to enjoy some VR on your Quest 2, but as soon as you put on the headset, the excitement fades away because you realize the battery is drained? The disappointment of needing to charge it before you can play, knowing it might be out of commission for the rest of the day? Well, with Meta's Optional Charging Dock, that frustration can be a thing of the past.
The most recent FFC US Approval Documents have revealed an unannounced wireless charging dock designed for the Quest 3 headset. While Meta has not officially disclosed any details about it, subtle hints within the headset's design have led to speculation about its existence.
Upon close examination of the Quest 3 renders or images, you may observe that the headset features magnetic pins designed for wireless charging, much like the setup seen in the Quest Pro.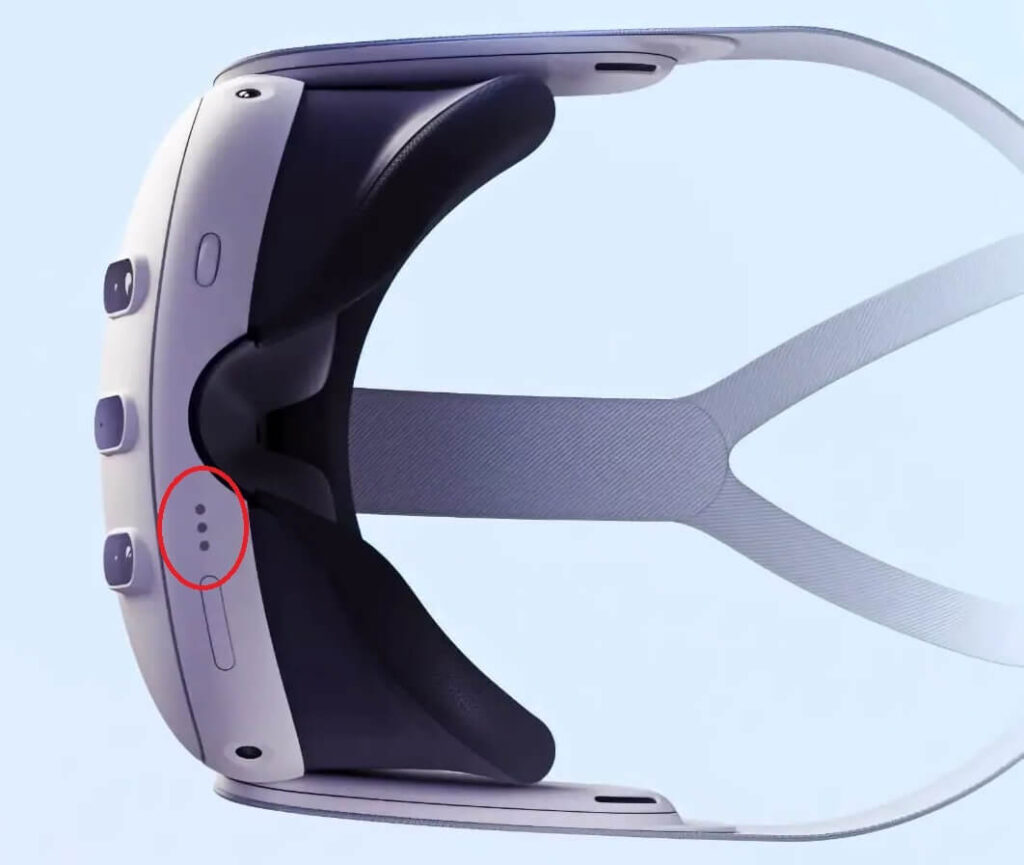 While we were certain about the headset's compatibility with wireless charging, the question of whether Quest 3 controllers would be compatible remained unanswered. Nevertheless, the newly revealed documents clarify that the dock will indeed support controller wireless charging functionality. According to the document, "The Charging Dock support wireless charging function for left and right controllers"
The headset controllers don't appear to feature any magnetic pins, nor do they include built-in rechargeable batteries like the Quest Pro Controllers. This suggests that Meta might opt for rechargeable AA batteries (which could potentially come bundled with the dock accessory) that the dock would be able to charge.
Will the charging dock prove to be a useful accessory? The experience of many users with the Quest Pro, which includes the dock, suggests that it is indeed valuable. Having a headset that's always ready to go significantly enhances the user experience and retention rate. Users don't have to worry about charging it or planning when to play. This is particularly crucial for people with limited free time who want to enjoy spontaneous gaming sessions.
The price of the dock and any confirmation from Meta are currently unknown. We can expect to learn more about it during the upcoming Meta Connect event, which is scheduled to be held in person this year.