The Newest game from Capcom – Resident Evil 4 is coming to PSVR2
During today's PlayStation Showcase, the virtual reality segment was filled with thrilling announcements that left fans eagerly anticipating the future of VR gaming. Among the exciting reveals was the highly anticipated port of Resident Evil 4 for the PSVR2. While an official release date has yet to be confirmed, PlayStation has announced that the port is currently "in development."
While we have seen the Resident Evil 4 VR port for Quest delighted fans as an exclusive title, it showcased the original game from 2005. However, the upcoming PSVR2 version will feature the remake from 2023, offering significantly improved fidelity and enhanced graphics.
With the inclusion of OLED panels, HDR support, and a host of other impressive features, the PSVR2 ensures that the visuals of Resident Evil 4 in VR will be nothing short of excellent.
Additionally, for those who already own the flatscreen version of the game, exciting news awaits as free DLC will be provided, enabling them to seamlessly upgrade to the VR version. This means that players can delve into the nightmarish world of Resident Evil 4, exploring its haunting environments and engaging in intense encounters, all from a whole new perspective that VR brings to the table.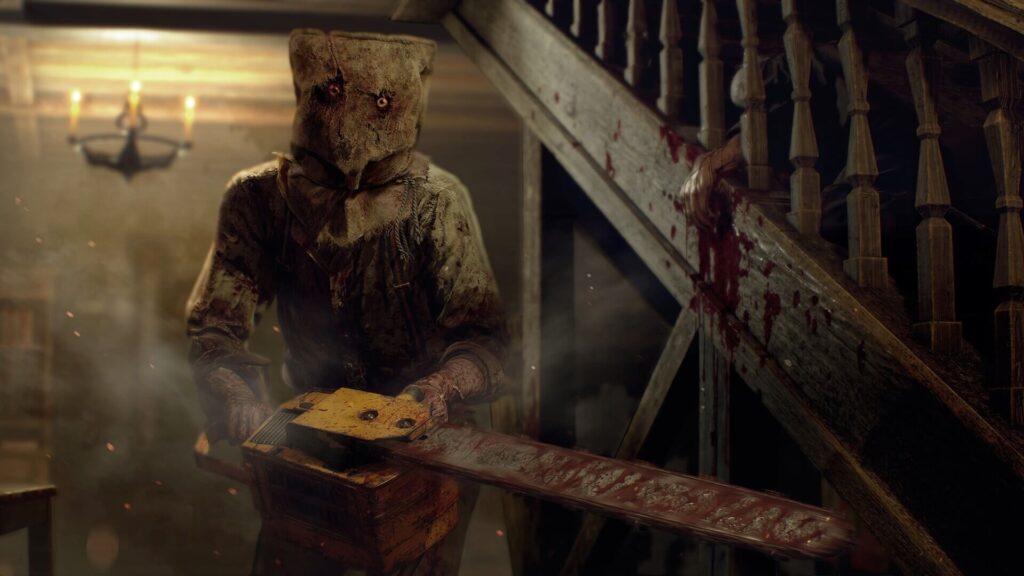 If you thoroughly enjoyed playing the Quest version of Resident Evil 4, then you're in for a treat with the highly anticipated remake for PSVR2. According to the PlayStation Blog, the PSVR2 version will allow you to immerse yourself even further into the game's world.
Not only will you have the exhilarating opportunity to wield Leon's iconic knife, but the enhanced VR experience will also grant you the freedom to "swing it more freely", which would add an extra layer of immersion to combat encounters.
Moreover, the inclusion of a wide range of heavier weaponry will provide a more authentic and visceral feel, elevating the overall intensity of the VR gameplay. Prepare to be fully immersed in the gripping world of Resident Evil 4 like never before, as you navigate through its intense scenarios, face off against menacing enemies, and unravel its haunting mysteries.