Enhanced Features and Upgrades: Pancake 1Pro Receives Major Revision for Improved Headset Experience
Skyworth, the Chinese XR company known for its VR Headsets like the Skyworth and Pancake series, has made revisions to their upcoming premium VR/AR Headset, known as the Pancake 1Pro.
Although Skyworth may seem unfamiliar, as they have primarily focused on the Chinese market, they have plans to expand their sales globally. The company has introduced three standalone headsets as part of its Pancake Series: the Pancake 1, Pancake 1c, and Pancake 1Pro, all of which were announced last year. A detailed comparison of the features and specifications of each headset can be seen there.
Although Skyworth has not officially announced a specific release date, it has come to light that they have recently updated their Pancake 1Pro headset with new features. The details about this revision were initially discovered in a Reddit post, prompting us to conduct further research to gather more information about this updated headset.
According to a Chinese news outlet, the headset is set to feature eye tracking and iris recognition functionality, akin to the rumored capabilities of the Apple VR/AR Headset to scan a user's iris.
The Pancake 1Pro is designed to utilize iris scanning technology for device unlocking, account login, and secure payments. Notably, the updated version of the 1Pro headset will incorporate full mixed reality capabilities through the addition of two RGB cameras, a feature that was absent in the previous version.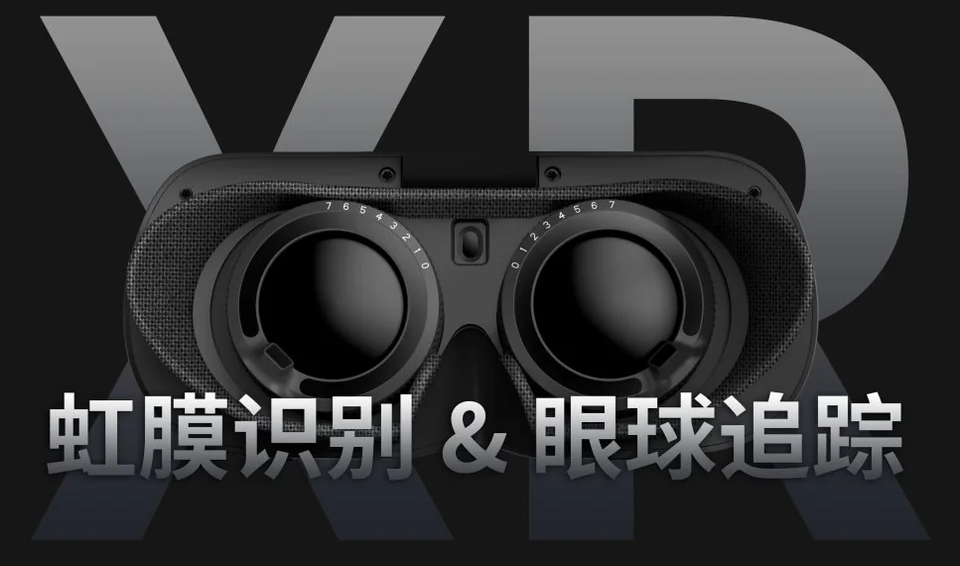 The Pancake 1Pro boasts a total of 8 camera modules, including two for eye tracking, four for SLAM Tracking (similar to the Quest), and two for mixed reality capabilities. This standalone headset is remarkably lightweight, weighing only 189g without the strap and 436g with it. The device is also powered by the Snapdragon XR2 chipset Gen 1, but it is possible that Skyworth may want their headset to ship with the Gen 2 with subsequent revisions
True to its name, the headset incorporates Pancake lenses that deliver a remarkable display resolution of 2280×2280 per eye with Mini-LED technology. Additionally, users will benefit from a built-in diopter, eliminating the need for glasses while using the device, similar to the functionality found in the HTC XR Elite. The headset appears to have impressive specifications, even though the price has not yet been disclosed.