Sony's Mocopi is set to launch in the US, offering an application for full body tracking in VR and affordable motion capture
We first heard about Mocopi last year when the company initially released the trackers exclusively in Japan. Since then, there have been mixed reviews about them, with testers pointing out the hassle of connecting them properly to the PC. Now, the company is gearing up to launch them in the US market, possibly fixing the earlier reported flaws.
The complete set of Mocopi trackers is priced at $449. It includes overall six trackers – two for your wrists, two for your ankles, one for the hip, and one for your head. The last one, for the user's head, may not be needed while wearing a VR headset. If you're interested in purchasing these trackers, you can buy them directly from Sony's website.
These trackers serve a dual purpose, catering to both VR and motion capture needs. The company promotes them as "Compact full-body 3D motion capture" devices, positioning them as a viable and cost-effective alternative to expensive high-end full-body motion capture suits that can reach prices in the tens of thousands of dollars.
A similar application, the 3D full-body tracking, can be used obviously for VR games and apps, including popular platforms like VRChat. However, when compared to existing options such as HTC Trackers or upcoming standalone trackers from HTC, the question arises as to whether Mocopi is the superior choice in terms of precision, functionality, and most importantly – price.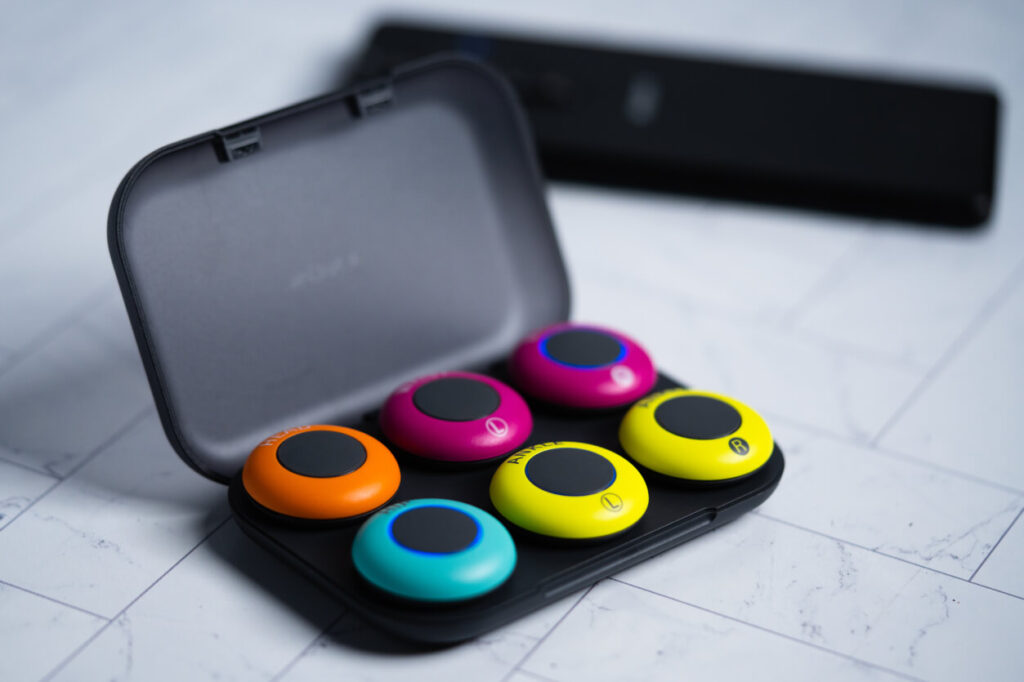 To answer this question, we have to first take a look at how Sony's Trackers work. Unlike HTC Trackers, Mocopi does not require a base station emitting lasers for position calculation. Instead, they utilize IMUs to determine their position in space, transmitting the data to a connected phone via Bluetooth.
HTC Trackers will cost you +/- $700, considering that you would buy a set of three and two base stations. You are then basically glued to the small play area because of the need to be within the FOV of base stations. On the positive side, this option gives high-quality tracking without significant drawbacks.
On the other hand, Mocopi offers you the whole set of six trackers for $250 less and eliminates the need for dealing with base stations and complex configurations. Their 10-hour battery life seems encouraging, but they lack high-quality tracking, because of IMU flaws such as tracking drift and potential inaccuracies in millimeter-level precision.
However, Sony's trackers have a major advantage over HTC's ones – They can be used with standalone hardware like the Meta Quest 2. This means that you can enjoy full-body tracking without the requirement of a PC, which is something HTC Trackers are unable to offer.
The early reviews should surface within the next few days, as the consumer delivery is estimated to be between July 15th and 17th. This means that early testers will soon be able to share their opinions on this hardware. If you are considering these trackers, we recommend waiting for some reviews to ensure that they are the right choice for you.