Overview of Valve Deckard / Valve Index 2 Leaks | Speculations and Theories
The Valve Index, which is one of the most popular PCVR headsets, was released in 2019, which is nearly four years ago. In the fast-paced tech industry, four years is considered an eternity, especially in VR, where numerous advancements have been made since then.
Valve has been dropping hints about its next VR headset for a while now, and it's clear that the company is up to something in the world of VR. In interviews, they acknowledged that they're indeed working on a new VR HMD. Moreover, some of their employees have highlighted their experience in work as defining the displays and optics for "next-gen Valve Index products". Something is up here.
Important note: Most of the information in this article has been gathered by the well-known XR industry leaker, Brad Lynch, who has spent considerable time investigating various VR headsets, including the Valve Deckard. If you wish to delve deeper into the topic, we highly recommend checking out his channel.
---
Table of Contents
---
Valve Deckard Release Date
Valve has not provided any hints regarding the release date of their upcoming VR headset, codenamed Deckard. However, based on several factors, it is speculated that the most probable year for its release would be 2024. Although 2025 is also a possibility, it is considered less likely. Valve has recently been focused on hiring individuals who can potentially work on VR hardware, indicating that they are actively working on a new VR device.
Additionally, Valve is known for taking the time to perfect both hardware and software, which is why it has been almost four years since the release of the Valve Index, and it could be up to five years before any new hardware is released.
Valve Deckard Price
Considering the specifications of the upcoming Valve Deckard headset, which we will delve into later, and the high price point of the Valve Index, it is likely that the price of the new headset will be no less than $1000.
Valve doesn't necessarily need to compete with Meta, nor does it want to, as its primary revenue stream will continue to be Steam rather than VR products. Thus, a premium price point is expected. However, it is unlikely that the price will exceed $1500.
---
Valve Deckard – Standalone Headset?
One of the most interesting aspects of the upcoming Valve headset is its potential standalone capability. According to leaks and patents, Valve is reportedly working on incorporating a wireless mode and standalone features into its upcoming headset.
However, Valve Deckard is not expected to be a standalone headset like the Meta Quest 2, which is focused on standalone VR experiences. Instead, Valve's vision for the Deckard is most likely to be standalone with a focus on PCVR.
This means that the headset will take focus on allowing users to wirelessly connect the headset to their PC, thanks to the Snapdragon SoC inside the headset. Brad Lynch, based on strings inside Valve software, has speculated that the Deckard may have been tested on the Snapdragon XR2 Gen 1.
However, the finished product may come with the Snapdragon XR2 Gen 2, which is set to be twice as powerful as its predecessor and allow for a resolution of 4K x 4K per eye.
The patent shows the headset with some sort of bulky puck on the back. Brad had speculated that it may be the second processing unit from Valve, which will take care of more demanding graphical processes.
Thanks to this computing power, the headset may be able to launch games like Half-Life Alyx fully standalone, with some heavy optimization and lower fidelity graphics.
However, while the Deckard may have standalone capabilities, its main focus will likely be on its connectivity with a PC and split rendering.
Split rendering is a technique used by Virtual Desktop or AirLink, which helps to relieve the user's PC from the computational load by offloading some of the processing to the headset's SoC. This can include things like controller tracking and other computational tasks, freeing up the user's PC for more demanding graphical processes.
Valve could also choose to ship the headset with only a Snapdragon SoC and a battery, which would significantly reduce both the price and weight of the device without an additional computing unit.
---
Valve Deckard Resolution and Displays
Valve is expected to use micro-OLED displays with a resolution of 4K x 4K per eye for their upcoming headset. The company has reportedly been interested in this technology for a long time, even before the release of the Valve Index. Rumors suggest that Valve has been working with a company called eMagin to test and manufacture these displays.
There has been speculation about a project at Valve called Project Vader, which reportedly was a VR headset with incredibly high-end specifications, including 4K x 4K micro-oled displays. It was said that if the headset were to be manufactured, it would cost consumers around $5000. The project failed, as you may think. It was too expensive to manufacture.
From the remains of Vader, Valve Index emerged, not necessarily featuring 4K x 4K per eye displays, but incorporating various elements from Vader that were within an affordable range for a VR headset at that time. With Valve Deckard, we may see even more features from Vader, or possibly even better ones.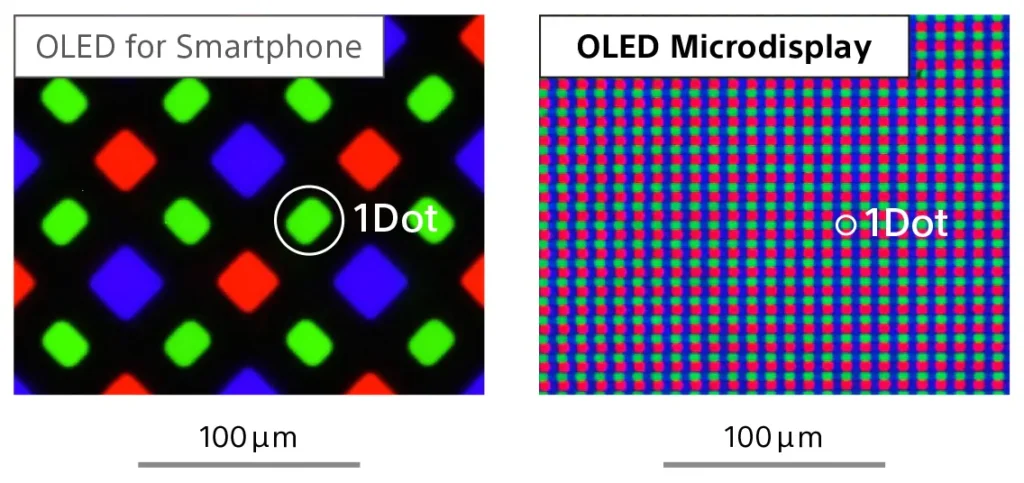 Many people believe that micro-OLED displays are the future of VR and AR. These displays are rumored to be featured in the upcoming Apple VR/AR headset, and Meta is reportedly investing heavily in research on them. Micro-OLEDs have the potential to significantly improve display resolution while retaining the benefits of OLED technology.
It's been rumored that Valve might opt to rotate the displays in their upcoming Deckard headset by 21 degrees. This would allow for a wider horizontal field of view and more IPD range, similar to what Meta did with their Quest Pro headset.
In addition, Brad Lynch discovered a string in Valve's software that references HDR. This suggests that Deckard may have a high contrast ratio, offering better visual fidelity and immersion in VR.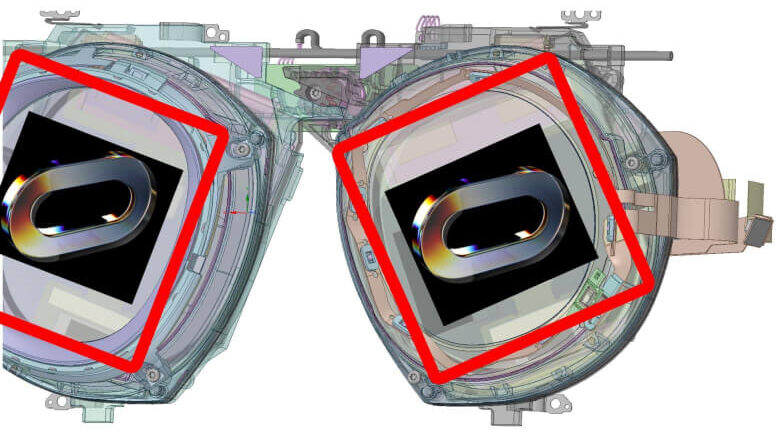 ---
Valve Deckard Optics
Valve has been investing in various optic technologies and researching them extensively. One of its significant investments was in the company named Imagine Optix, which was working on Liquid Crystal Holographical Optics, but Valve sued the company after it was acquired by Meta. Afterward, Valve filed several patents related to different optic technologies, leaving us uncertain about which direction the company will take.
However, one thing we can be certain of is the use of Pancake optics in the upcoming Valve headset. While we don't know if it will be Pancake Holographical Lenses or just like the one used in Meta Quest Pro, multiple sources have indicated to Brad that we can expect the use of Pancake optics in some form.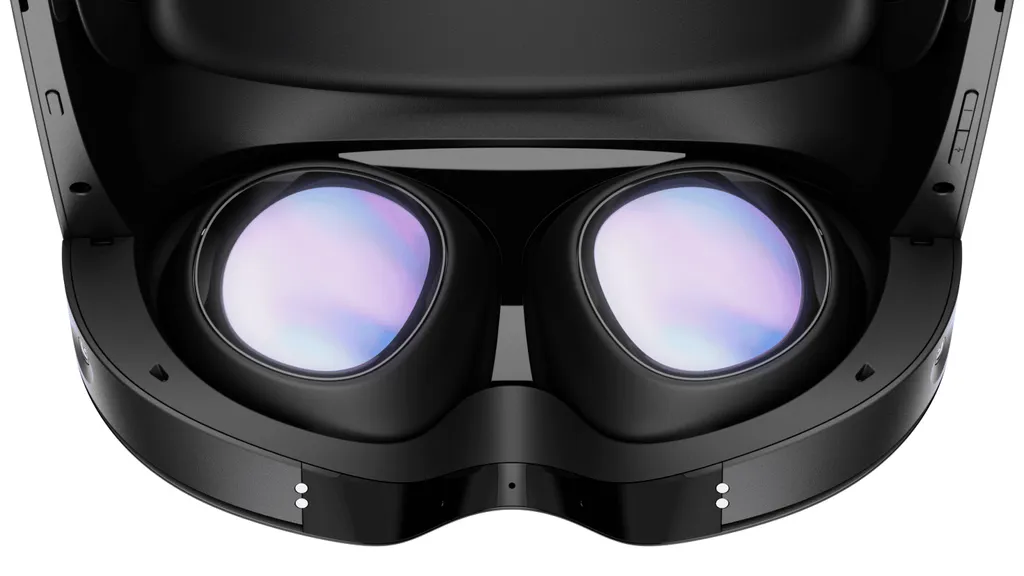 ---
Will Valve Deckard Feature Eye Tracking?
Yes, it is highly likely that Valve Deckard will feature Eye tracking. Several leaks and updates from the company suggest that Eye tracking will be included in the headset.
This would be a significant development as it could potentially lead to the commercialization of Eye tracking technology in consumer-grade headsets, even at the premium price point of $1000.
Once released, all SteamVR games should allow Eye tracking and foveated rendering to work within them, which could significantly improve the overall VR experience.
Foveated Rendering is a rendering technique that can significantly improve the performance of VR games by rendering only the part of the image that the user is currently looking at in full resolution while rendering the peripheral parts of the image in lower resolution. This technique can save computer resources, resulting in higher frame rates and better graphics quality in games.
What about the Microphone and Headphones?
If you've had the chance to experience the Valve Index, you might have been impressed by the quality of its microphone and headphones. It's likely that Valve will continue this trend with their upcoming headset, the Valve Deckard. The headset is expected to come equipped with high-quality headphones and a microphone that will further enhance the immersive experience.
Mixed-Reality Capabilities
Valve is considering using onboard cameras on the Deckard headset for passthrough and Mixed-Reality interactions. The Valve Index already has a few hidden camera abilities, including full-color passthrough, although it's not fully depth accurate. This can change with Deckard as it's rumored that Valve is working on "Portal" features.
These "Portal" features could enable users to overlay AR passthrough in different areas of the VR Game, allowing for more interactive and immersive experiences. This technology could be used as a creativity tool for users and developers, encouraging them to come up with new and innovative ways to implement these features in their VR/AR games.
---
Tracking in Valve Deckard
The topic of tracking in Valve Deckard is particularly intriguing because the company appears to be taking a different approach than its previous headsets by potentially not utilizing Base Stations. Instead, Valve may opt for Simultaneous Localization and Mapping (SLAM) tracking, which relies on the headset's onboard cameras.
This method is somewhat feasible, as the Valve Index is able to achieve 6-DoF tracking using only two onboard cameras. However, Valve is known for prioritizing high-quality tracking, not only for the headset but also for the controllers. So, how will Valve take care of that?
Valve Newest Controllers
The insights from Brad tell us that the newest controllers from Valve may serve as "mini base stations" for tracking. How so? Valve is reportedly equipping these controllers with multiple IR LEDs, the same type of LEDs used in Base Stations. These LEDs emit lasers that the headset's new generation of photodiodes, which feature four cells instead of one, can detect.
This means that instead of simply detecting whether there is a laser in the photodiode or not (i.e. a binary on/off interaction), there are now four cells that can receive light from different angles based on X and Y data.

Based on the angle at which the laser from the controller enters the photodiode, the HMD can accurately calculate the position of the controller. It's a pretty smart system, isn't it?
The problem shows up when multiple lasers from different IR LEDs can enter a single photodiode, which can cause confusion in the tracking system and make it useless. To prevent this, Brad has suggested that Valve may implement polarization to filter each IR LED on the controller and each photodiode. This would ensure that only one laser can enter a specific photodiode and not interfere with other IR LEDs.
Brad also mentioned that Valve is considering making the new Deckard headset compatible with existing Base Stations. This is because the new four-cell photodiodes in the Deckard could be programmed to emulate the behavior of the previous generation photodiodes used in headsets such as the Valve Index.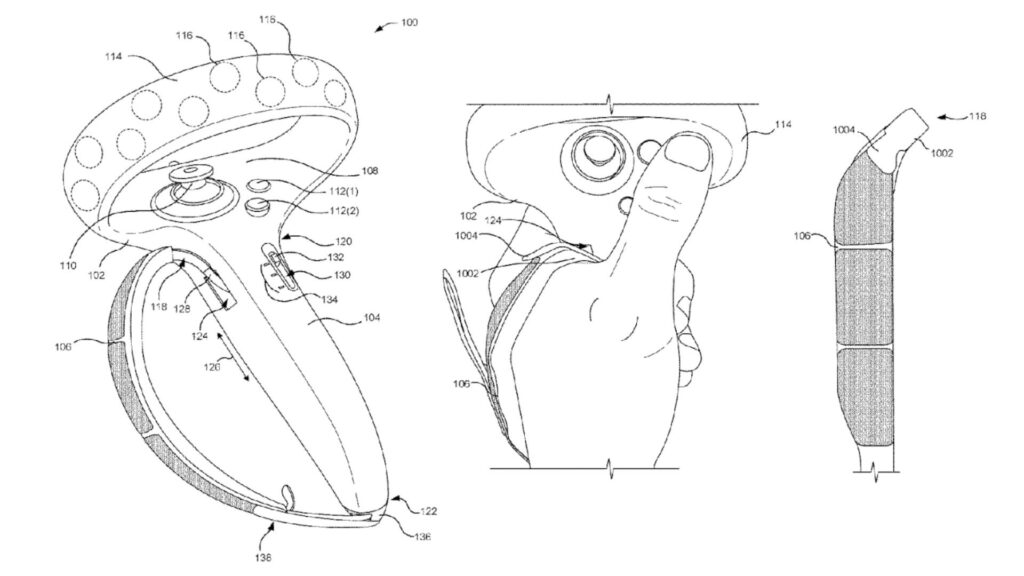 ---
New VR Games from Valve
Valve may be currently working on developing new first-party VR games, although it is still uncertain what these games will be. There is speculation that Valve may be working on a sequel to one of their existing games, such as Portal or Left 4 Dead. However, these are only speculation without any confirmation or proof.
The ending of Half-Life: Alyx, which I won't spoil here, has led many to believe that a sequel to the game is likely in development. Whatever Valve's plans may be, it is clear that they are committed to continuing their legacy of innovative and engaging VR gaming experiences.