Fitness in VR is awesome, and the next VR studio is determined to prove it with their VR Boxing Game: VRSO Bare Knuckle Fighting
Monologic Games, the Polish VR studio behind Ven VR Adventure, is undergoing a significant shift from a third-party cartoonish VR game to a brutal experience where your life in the ring is at stake.
VRSO Bare Knuckle Fighting is a single and multi-player VR Boxing game that utilizes physics and professional fighters for the game's 16 opponents, with their animations created through motion capture technology.
According to the studio, players will face the challenge of defeating 16 different opponents, each with unique abilities and fight styles. The game will offer a training mode, allowing players to customize their opponent in various ways, such as adjusting their defensive and aggressive behaviors, changing speed, moves, and even character traits. This level of customization aims to provide players with a tailored training experience suitable to their preferences and skill level.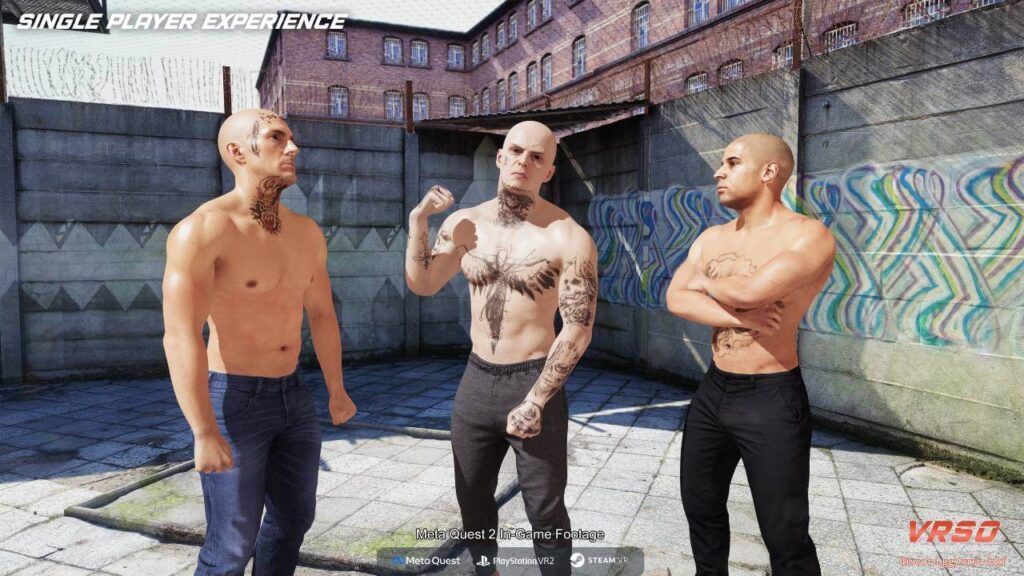 And as mentioned before, the game will also include a multiplayer mode, allowing players to engage in thrilling battles against each other. This addition to the game enhances its overall appeal, as many players may not be fully convinced to continue playing after completing the campaign. By offering a multiplayer option, the game's replayability will be significantly increased, providing an ongoing challenge and excitement for players even after they finish the single-player campaign.
---
Beautiful Graphics
levels in VRSO Bare Knuckle Fighting are meticulously designed using photogrammetry technology, all of them being abandoned locations. The graphics of the game look surprisingly impressive for Quest 2, let alone how will it look on Quest 3. Images were reportedly captured directly from the Quest 2 headset.
While we currently have to rely on the studio's claims regarding the graphic quality, it won't be long before we get to see the trailers and actual gameplay footage, which will provide a more accurate representation of the game's visuals. Until then, we can only anticipate and hope that the actual gameplay lives up to the promising images.
In comparison to other VR Boxing titles, such as Thrill of the Fight and Creed: Rise to Glory, VRSO Bare Knuckle Fighting may stand out as a blend of both. While Thrill of the Fight impresses with its realism and difficulty, Creed wins over with its multi-player and arcade-like gameplay, which some players may prefer. As for VRSO: Bare Knuckle Fighting, we don't know all the details yet, but it has the potential to combine the best elements of these two popular titles.
VRSO Bare Knuckle Fighting is scheduled for release in Q3/Q4 of this year on the Meta Quest Store, PSVR2, and SteamVR platforms. Prior to the full release, the studio plans to hold a Beta version, and players can sign up for it on the game's Discord server.