UPDATE: 16.05.2023
Trademark 'xrOS' Officially Registered by Apple
The official announcement of xrOS, the operating system for the highly anticipated Apple VR/AR Headset, is set to take place on June 5 during this year's WWDC. Analysts have long speculated that Apple might adopt this name for its comprehensive ecosystem of VR/AR devices.
The latest discovery by Parker Ortolani further strengthens this hypothesis. He recently noticed that Apple has trademarked "xrOS". It was trademarked by a shell company to keep the product names confidential until the products are announced.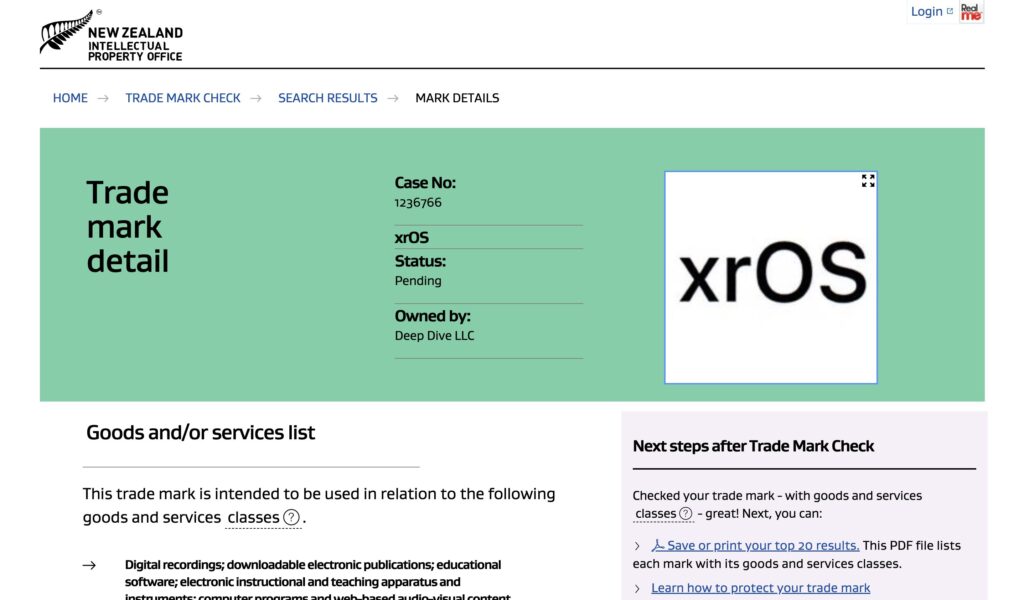 What's interesting is that many analysts were predicting that the operating system for Apple's VR/AR devices would be named rOS, which stands for RealityOS (which sounds somewhat dystopian). This word was also trademarked, so it's not certain which name Apple will use. However, the shift in opinion among Apple analysts suggests that Apple will finally go with xrOS, and announce it on June 5th.
Behind the acronym "XR" stands "Extended Reality," which encompasses Virtual Reality, Augmented Reality, and other technologies from this spectrum. While not as widely recognized as terms like VR or AR, "Extended Reality" will undoubtedly gain more prominence with the introduction of Apple's new operating system.
Some time ago, Apple also trademarked words such as "Reality Pro," "Reality One," and "Reality Processor." It is possible that one of these names will be used for the headset, while "Reality Processor" may refer to the second compute unit inside the device. Analysts have previously suggested that Apple might use the name "Apple Vision" for the headset, but there is no concrete evidence to support this claim.
---
Palmer Luckey States that the Apple VR/AR Headset is "very very good"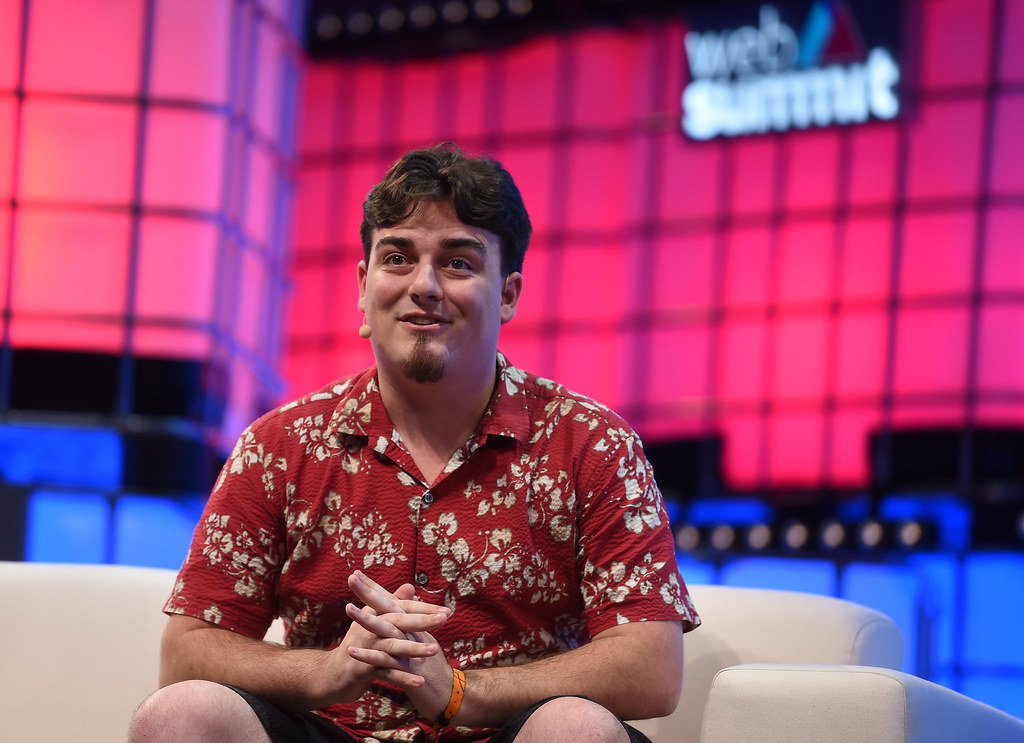 Palmer Luckey, the person who founded Oculus in 2012, is widely regarded as the driving force behind the development of today's VR technology. Although he is no longer associated with Oculus, or should I say Meta now, his contributions to the field of Virtual Reality are immeasurable and continue to resonate. He remains a highly respected figure within the industry.
Palmer Luckey had a lot to say about the Apple Headset, but to everyone's surprise, his statements didn't receive any reception from the public. A Reddit user by the name of rogeressig recently shared a summary of Luckey's comments about the Apple Headset. During a Twitter Spaces session, Luckey was asked about his expectations for the upcoming Apple Headset, to which he replied:
"The Apple Headset is very very good. I have not seen the final version of the headset, but I've seen an earlier version of it, and it is excellent, it is gonna be a huge deal, and it is gonna be expensive." says Palmer Luckey. "But I think that their following approach is a smart strategy. They want to make VR something everybody wants before making it something everybody can afford."
He made this statement on May 4, ten days prior to his most recent tweet, in which he expressed his admiration for the Apple headset, stating, "The Apple headset is so good." This simple statement created a significant buzz within the industry.
Given all the information and statements, it strongly suggests that Palmer Luckey had the opportunity to try a private demo of the Apple Headset. Now, all that remains is to patiently wait for WWDC on June 5. However, for those who are eager for more VR content, we recommend checking out the Meta Gaming Showcase, which will be live on June 1 and might offer some exciting game announcements.